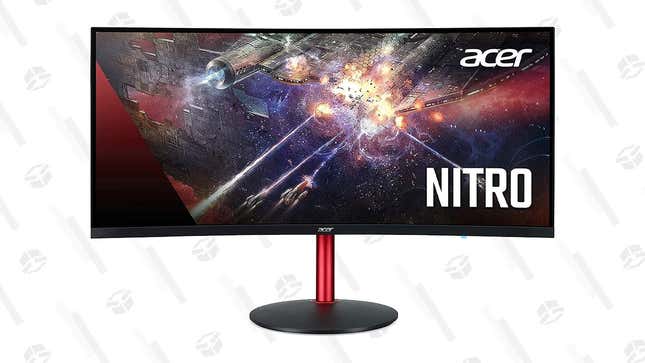 Acer 34" Curved Ultrawide Gaming Monitor | $441 | Amazon
If you've been curious to see whether the noise about the ultrawide revolution is warranted, today's a good chance to score a quality monitor on the cheap to decide for yourself. Amazon has a 34" Acer Nitro monitor with all the works for $441 ($59 off). Though the size reads massive on paper, the monitor's ultrawide aspect ratio gives it a height equivalent to a 27" 16:9 monitor.

With WQHD resolution (3440x1440), you'll have a sharp picture while gaming, and take it from someone with an LG ultrawide: something like this is a must-have for multitasking work. This one features a 1500R curve with VA panels for superior viewing angles, has AMD FreeSync support, 1ms response time, a 144Hz refresh rate, and HDR400 support, which won't blow you away compared to 10-bit HDR, but it's better than nothing. The monitor also has great color reproduction in general, according to reviews. Amazon has a solid return policy, so give it a fair try before the deal expires.

---