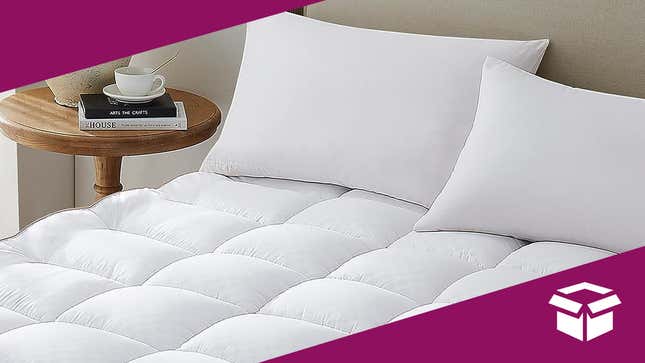 Raise your hand if your body runs super hot at night. Same here, buddy. I get so warm while I sleep that I tend to even leave open the window during the winter. Anything to cool down while under a single thing sheet with the fan going too. Well, I'm here to tell you there's even more we can do. This mattress pad is designed for hot sleepers — using a cooling fiber padding to make the topper both fluffy and breathable. Say goodbye to waking up in a pool of your own seat.
TopTopper Mattress Topper Queen Size | $25 | Amazon | Clip Coupon
The mattress topper normally goes for $80. Right now, it's $30 off but there is also a coupon you can click to save an additional 50%. That brings the price down to just $25.