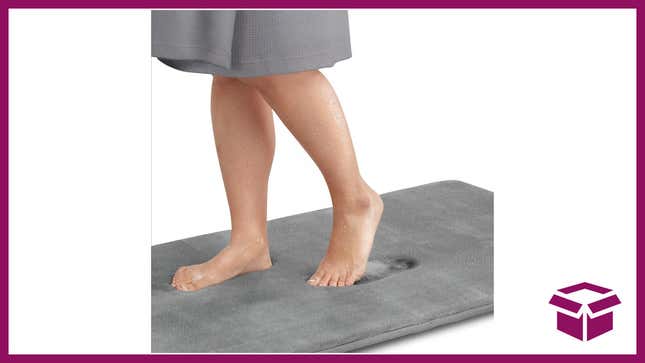 These Genteele Bath Mats aren't just 48% off, making them only $16 today; oh no, but that certainly helps. These bath mats are made from memory foam to be incredibly comfortable, are non-slip, which is essential when dealing with wetness, and they're quick dry as well. They're an excellent addition to any shower or bathroom, especially in colder places where the extra warmth will be appreciated.
Genteele Bath Mats | $16 | Amazon
We've all had the horrible experience of stepping out of a lovely warm shower, only to be assaulted by the very ground we end up standing on immediately, and the pure chills it sends out. Well, no more shall anyone who owns one of these bath mats suffer that horrible fate. Also, stop dripping on the floor.