The Inventory's 2018 Holiday Gift Guides) : title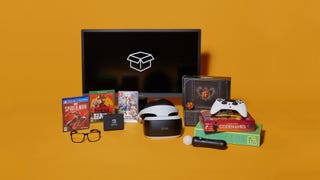 The Inventory's 2018 Holiday Gift Guides
We've rounded up all the best gifts for everyone in your life, from outdoor adventurers, to discerning gamers, to your annoyingly fashionable and attractive friends.
There's nothing wrong with throwing random refrigerator detritus into an Instant Pot and calling it dinner, but we all have friends and family members that really enjoy cooking. And who really love bringing people over to show off how good they are at it. You'd be resentful if their cacio e pepe wasn't so damn delicious. Anyway, this guide is for them.
---
Our readers' favorite kitchen thermometer is guaranteed accurate, and gives a temperature readout within three seconds. If you snuck into the kitchen of your favorite restaurant, you'd probably find a few of these lying around. The same company also makes an excellent leave-in temperature probe that can ping your phone when dinner's ready.


Not only do butcher block cutting boards look great, they're actually better for your knives than harder materials like plastic. But yeah, they're also really pretty and eminently Instagrammable, and that's a perfectly valid reason to buy one too. I mean just look at them.


You know those big, perfectly clear ice cubes that come with $18 cocktails at your favorite bougie bar? It's easy (not to mention a lot cheaper) to make them at home with this special mold. True Cubes uses directional freezing to push air bubbles and other imperfections out of your cubes, leaving just the good stuff for your giftee's homemade cocktails.


A good skillet will last a lifetime, so if you know anyone who's still using the $10 Walmart pans they bought in college, treat them to an All-Clad. These pans combine the durability of stainless steel with the even heating of an aluminum core to provide a consistent, hot cooking surface. If you've ever cooked with one, you know that they really do make a difference.


The secret to crispy, delicious pizza is a hot oven, and a hot base. These stainless steel pizza stones transfer heat to pizza crusts up to 20 times faster than their ceramic counterparts, which means your giftee can fully cook a pizza in under five minutes in a standard 450 degree oven. You know what that means? That means more pizzas on pizza night, so everybody wins.


Good knives don't just make cooking faster and easier; they're actually safer too, since they're less prone to slipping. You don't want your friends and family members to lose fingers, do you?!
This Japanese-made Mac knife is my knife of choice, and everything about it oozes class. The handle, the weight, and of course the edge are all of the highest quality.


Sous-vide doesn't just result in perfectly and precisely cooked meats, eggs, and more (though it does do that). It achieves those results without giving you an opportunity to screw up. It's as foolproof as cooking gets, and when you're cooking a $20 steak, it's better to be safe than sorry. The Joule circulator is the best of the bunch, but the more affordable Anova Nano is another great option as well.


A lot of cocktail shakers fly open and leak when you want them to stay shut, and get stuck closed when you want to pour your drink. OXO fixed both of these problems with the Press & Pour cocktail shaker. The lid securely screws on for one-handed shaking, and a foolproof button on top opens up the strainer for easy pouring. And not for nothing...the entire thing is dishwasher safe.
---
Need more gift ideas? You'll find them all here.