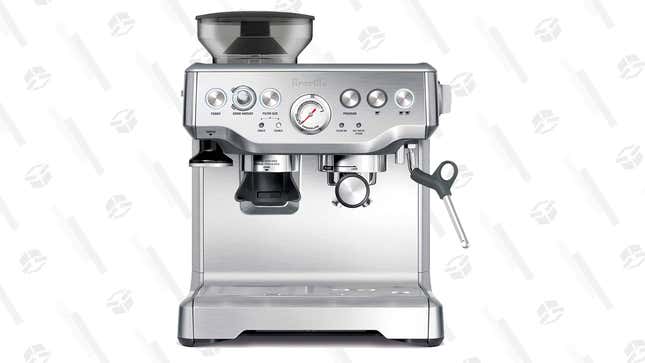 If you missed out on the Breville sales during the holidays, never fear—the Barista Express is the lowest we've seen since the holidays at a crisp $600. That seems like a lot, but when you stop spending your cash on St*rb*cks and start using all the barista tricks at home, you'll save a lot of money.
Snacktaku Drinks Pepsi's Time-Jumping 1893 Cola Flavors
Breville Barista Express Espresso Machine | $600 | 20% Off | Amazon
The Barista Express grinds, foams milk, and produces the silkiest espresso on whichever side of the Mississip' you reside. The digital temperature control makes sure you're getting the exact temperature for perfect espresso. No wonder this is an Amazon bestseller.