Putting your dog in a harness, rather than clipping their leash to their collar, is a great way to cut down on possible injuries due to pulling. Some dogs are so excited about the prospect of going for a walk, they can't help but pull and pull on their leash. This can lead to them straining muscles in their neck and can cause discomfort.
A dog harness doesn't necessarily stop them from pulling, but it does give you more control over their movement. On top of that, it takes the pressure off of their neck and instead, it allows you to lead your pet from the chest, rather than their neck. Not every harness fits every type of breed. What might work for an 11-year-old Yorkie named Tyrone won't work for a 5-year-old pitbull-whippet mix named Quinn. These are some of the best harnesses for dogs, from teeny tiny to extra large dogs. Plus, we have a fun harness option in the mix.
It can be hard to find a harness that fits your extra small dog. In some stores, XS and small sizes can vary dramatically. Thankfully, the Puppia Soft Dog Harness is one we can trust to fit extra small dogs. For little dogs like chihuahuas and teacup Yorkies that weigh only between three to five pounds, the XS option should fit them comfortably. Dogs between five to 10 pounds, like bigger Yorkies or Shih Tzus, should fit in a small.

G/O Media may get a commission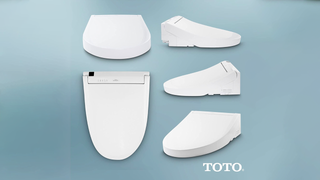 44% off
Toto Washlet Electronic Bidet Toilet Seat
Tiny dogs might not weigh much, but they can pull you as enthusiastically as a 100-pound dog. The Voyager Step-In Air Dog Harness is perfect for energetic small dogs that cannot wait for you to adjust a bunch of straps. It goes on simply, your dog just needs to step into the harness and you do the rest of the work. The sizes for this harness run from XS to XL, but the XL is not actually meant for big dogs. These harnesses vary between 13" and 21" chest width, meaning they're the best fit for dogs between 10 to 20 pounds.
Sometimes, medium-sized dogs can get left in the dust while people cater to large and small dogs. That is not something you'll need to worry about with the Chai's Choice Best Outdoor Adventure Dog Harness. The medium size for this harness is designed for dogs with 22" to 27" chest width, which can typically fit beagles, pugs, bulldogs, corgis, an Irish terriers. If your medium-sized dog is on the fluffier side (fur or weight wise), you may want to buy the large size to give them a little more room.
If your dog is not small by any means, it might be hard to find a harness in stores that actually fits them. The Rabitgoo Dog Harness is great for dogs that weigh as much as 135 pounds. The harness can fit breeds like Newfoundlands, German shepherds, golden retrievers, and more. It has two adjustable neck straps and two chest straps, giving plenty of options to adjust it to the perfect fit for your pet. It also has dual comfort sides, that will prevent any discomfort if your dog does pull.
If your dog is not interested in going on long walks, a fashion harness can be great for your pet. Fashion harnesses exist mainly for aesthic, for those dogs that prefer to be carried everywhere anyway. If you're dropping your pooch off at doggy daycare, the Alfie Pet Oliga Backpack Harness even has room to store their treats, a favorite toy, and some poop bags.

---