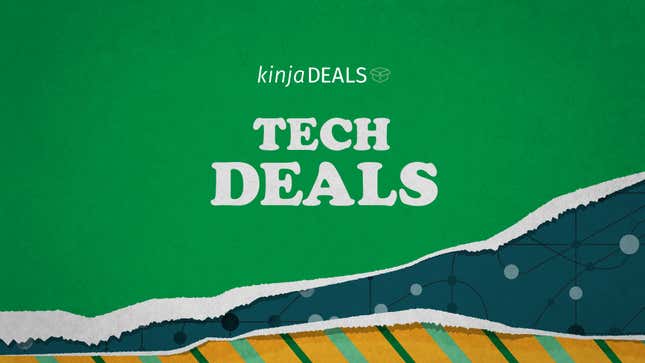 The Best Cyber Monday Deals - 2019) : title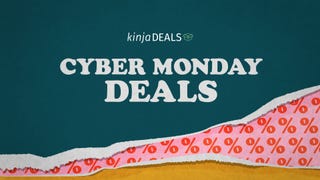 The Best Cyber Monday Deals - 2019
Stay caught up on all the best Cyber Monday deals from around the web, as curated by The Inventory's deal spotters.
Welcome to our hub for all of the best Cyber Monday deals in the world of tech! Speakers, TVs, headphones, laptops, tablets, battery packs <deep breath> cameras, storage devices, sound bars, wearables...you'll find it all here. Stay tuned, we'll be updating this post as deals go live, and throughout the holiday weekend.

Looking for the rest of our Black Friday coverage? You can visit our Cyber Monday hub, or jump straight to one of the posts below:
---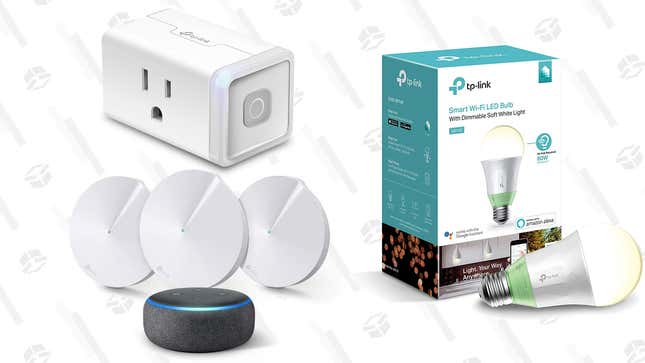 You won't have to go very far to hear about deals on Echo or Google Home smart home products. But there are tons of other products you might have missed. Like this TP-Link smart plug for $12, or Kasa Smart Bulb for $12, or TP-Link's mesh Wi-Fi system (with a free Echo Dot) for $150. There are plenty more deals at the sale page here, so check them all out while you're smart home shopping.

---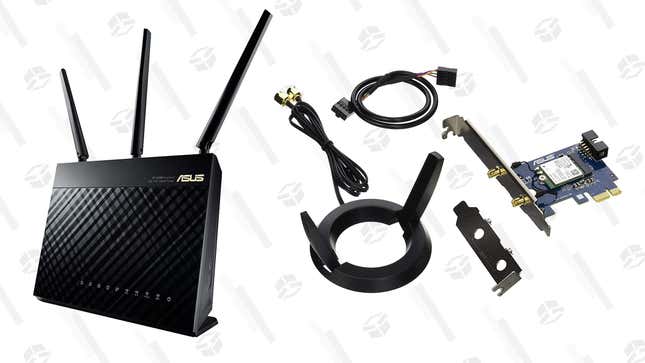 All those new laptops, tablets, and ereaders you're buying this week are going to need a robust Wi-Fi network to connect to. Fortunately, ASUS has your back. Whether you need a basic $21 router, a more robust dual band gigabit router for $100, or an internal desktop Wi-Fi card for $23, all the gear you need to set up a new network is on sale right now.

---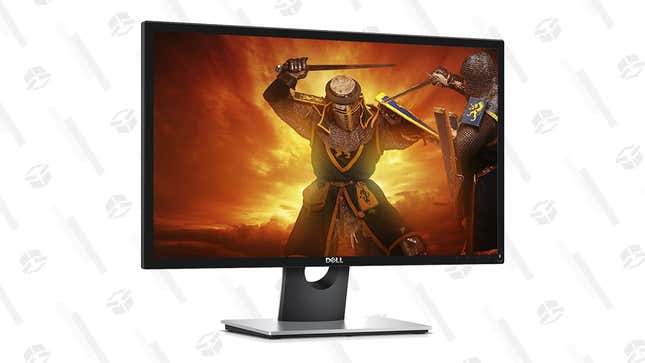 PC games demand a lot more from your monitor than the typical spreadsheet app. Which means even lower-end monitors can still be pretty great. This 23.6" monitor from Dell is only $80 from eBay today, and comes with a 1920 x 1080 LED panel and 2ms response time. The one major downside is that it's limited to 60Hz, which is adequate but not quite the buttery smooth upgrade you can get from a 144Hz monitor. Still, for its price it's a solid display.

---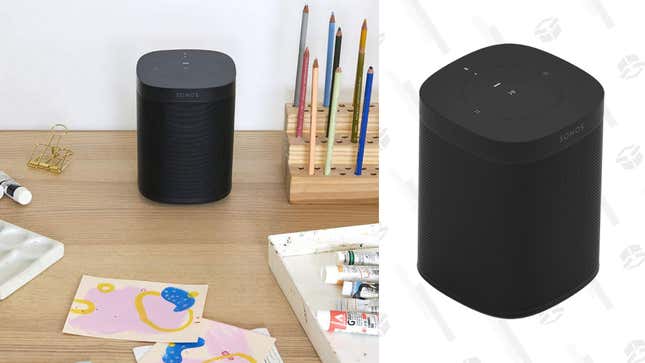 Pick up the latest Sonos One (2nd Generation) for a low $150 during Cyber Monday, or the One SL for $129.

Both speakers AirPlay 2-ready, contribute multi-room audio solution for your entire house, and sound terrific. The big difference is the Sonos One can summon Alexa or Google Assistant, while the SL cannot.
But if you're looking for a bigger, badder speaker, the Sonos' Play:5 down to a low $400. That's a $100 discount.
These Cyber Monday prices are the lowest we've ever seen. And if you're looking for deals on the Sonos Beam and Sonos Sub, the Black Friday discounts are still live.
---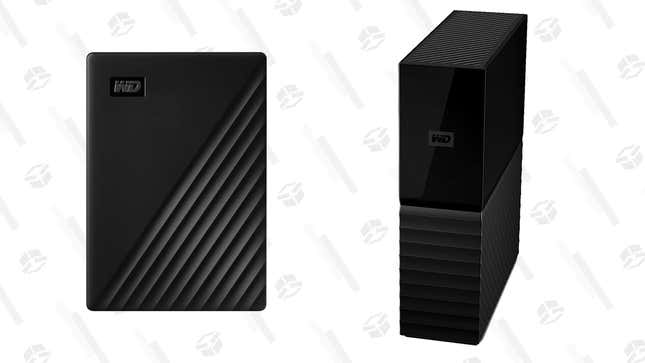 If you have enough media to start measuring it in terabytes, the value of external hard drives like these from Western Digital becomes invaluable. Fortunately, they're priced a little better than that. For as little as $90 you can get this 4TB external drive, or 6TB for just ten bucks more. If you're more of the NAS type, this 32TB NAS with four drive bays is 31% off at $1,100.

---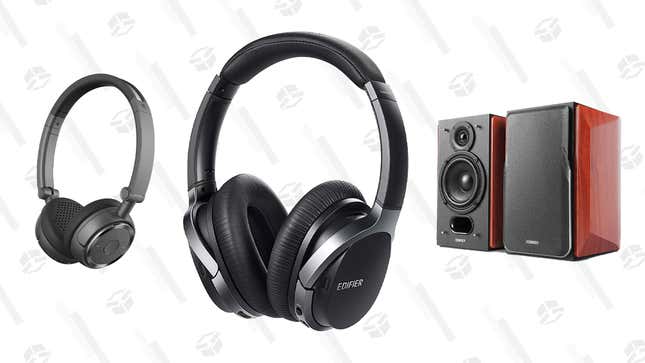 Edifier quietly makes some of the best audio equipment on the market. And right now, Amazon is lowering the price on some of their latest products, including the Edifier W860NB Active Noise Cancelling Over-Ear Headphones.

If you have any doubts on Edifier's aural pedigree, do a quick Google search for the Edifier S1000DB Bookshelf Speakers and you'll see why audiophiles will choose this over comparably priced Sonos speakers.
Better still, these are the best prices we've seen on these products. Just make sure to visit the deal page to see all of your options.
---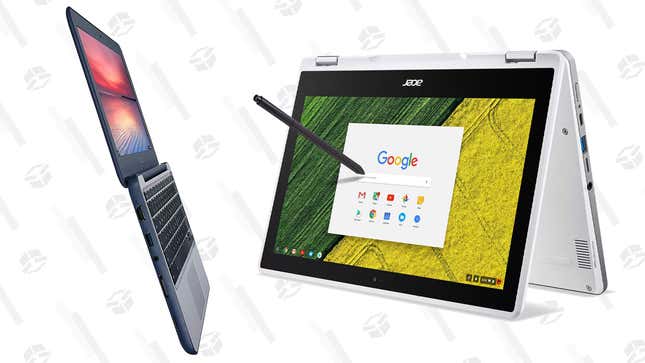 Chromebooks have become powerful laptops in their own right, but part of their appeal is how cheap some can get. For example, this ASUS Chromebook is a mere $120 right now. Or you can get this slick aluminum, reversible laptop for $469, which is somehow the most expensive option in Amazon's Chromebook on sale.

---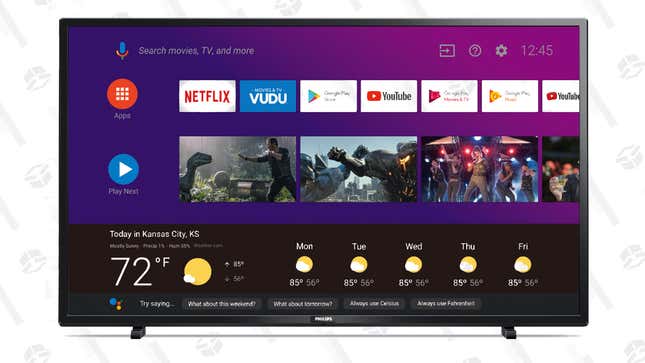 Everyone waits until Black Friday or Cyber Monday to get a new TV. I'm happy to report that you're waiting was not in vain. A number of Philips 4K TVs with Google Assistant are marked down today at Walmart. A Philips 43" TV is $248, a 55" TV is $318, and the 65" TV is $488.

These TVs all have 4K UHD and HDR 10, to give the best picture quality with the most detail and captivating colors. The TVs have AndroidTV, which includes endless entertainment options. Google Assistant is built right in, to help search for movies, content, TV, and more. You can use Google Assistant to play your favorite content, control the TV, plan your day, and more.
---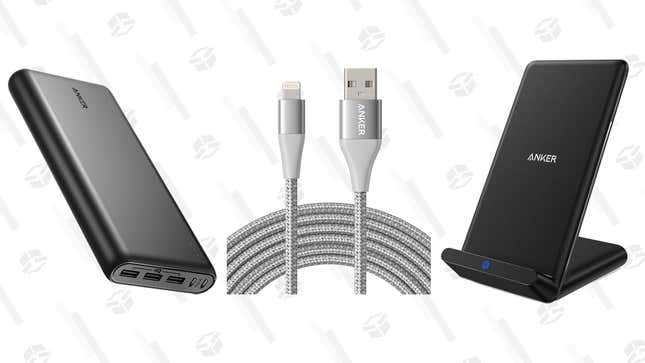 Anker is running a big sale on portable batteries, charging cables, wireless charging stations, and a couple other odds and ends. We've rounded up the best of these deals here.

Portable Batteries
Charging Blocks and Cables
Wireless Chargers
Also, a Pair of Headphones
---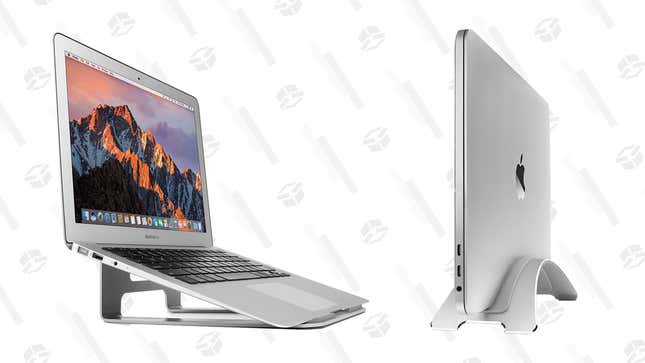 With your iMac, Macbook Pro, and iPad cluttering up your desk, it can get to be a little much. Twelve South's desk stands help keep all your stuff organized. This vertical stand for $47 lets you put up your Macbook when you're not using it. This laptop wedge for $30 angles your laptop for easier access, and the iMac backpack shelf for $32 allows you to hide away accessories like external hard drives without cluttering up your desk. Check out the full sale page for all your organizational options.

---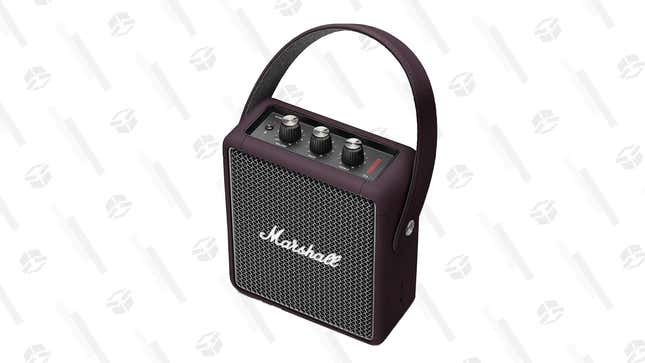 Marshall makes some of the best, most attractive, pieces of audio gear on the market. And right now, Amazon is lowering the price on the Marshall Stockwell II Portable Speaker down to a low $130. This is the lowest price we've seen on this particular speaker by about $20.

This handsome, Bluetooth 5 speaker offers about 20 hours of playtime and conveniently charges via USB-C. The analog knobs on the top are a cool touch. Oh, and best of all, it sounds great.
---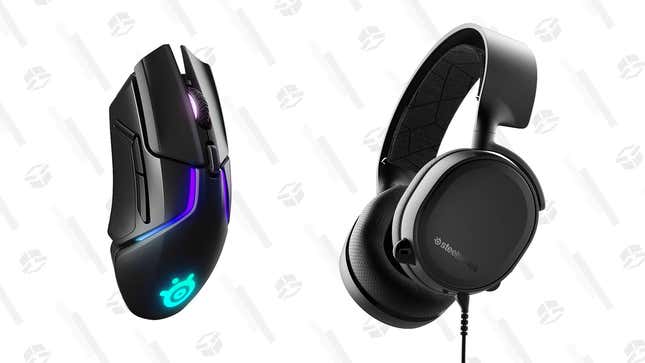 Save on SteelSeries Gaming Accessories | Amazon

offering inexpensive upgrades to your PC and console gaming. For $40, you can pick up this basic headset, or upgrade to a Bluetooth version for $80. Similarly, you can grab this $60 wired mouse, or get the rechargeable wireless version for $90.

---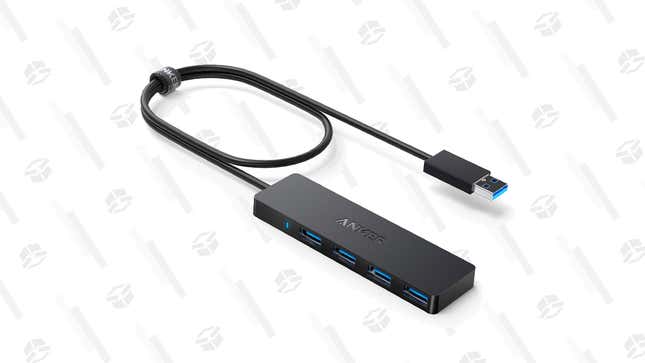 Here's a no-brainer deal for you: an Anker 4-port USB 3.0 hub will cost you just $6 today on Amazon. This particular model will add three more USB ports to your desktop or laptop, which means you can connect more devices like mice, keyboards, printers and flash drives. Be warned, charging isn't supported with this hub.

Just make sure to clip the 30% off coupon on the page to get the best price.
---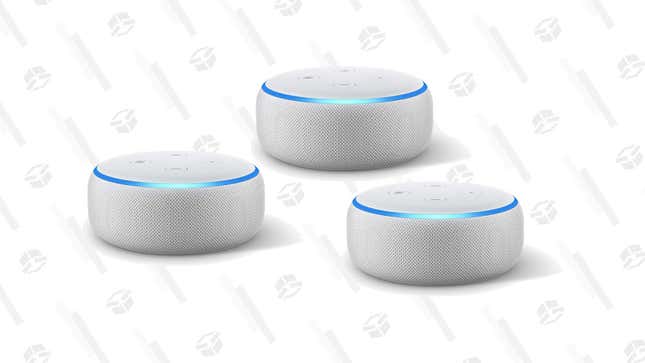 If you're looking to jump into Alexa-powered household in a big way, or need a few more to litter your home with, boy, do we have a deal for you. Add three Echo Dots to your cart and you'll get all of them for a low $57. That's $9 in savings, and about $19 per dot.

It's an awesome stocking stuffer, just make sure the recipient is cool with it.
---
Looking for a speaker to take your parties to the next level? The Bose Home Speaker with Amazon Alexa is currently marked down by $60 on Amazon. You can get a 360-degree sound that will fill a room with bass. The speaker works with built-in voice assistants, like Alexa and Google Assistant. The speaker is WiFi and Bluetooth-enabled and will allow you to stream music from your phone or tablet.

---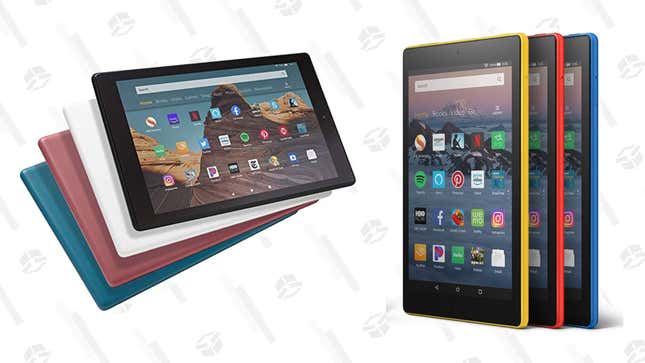 Does someone on your shopping list have a tablet on their Christmas wishlist? It is time to shop this sale! All of the Amazon Fire HD tablets are currently discounted. You can get a 16 GB Fire HD 8 for $50 or a 32 GB model for $80, and a Fire HD 10 for $100. Looking to get a tablet for the kids? The Fire HD 8 Kids with a kid-proof case, in pink, blue, or yellow, is $80. If you're getting two kids tablets, don't add two to your cart, get a bundle instead for $140.

You can use the Fire HD to access Netflix, Disney+ Hulu, Amazon Music, Spotify, Audible, Prime Video, and all of your favorite social media platforms. If you want this Fire HD for Audible, you can get 3 months for $21 (if you're not a previous user).
---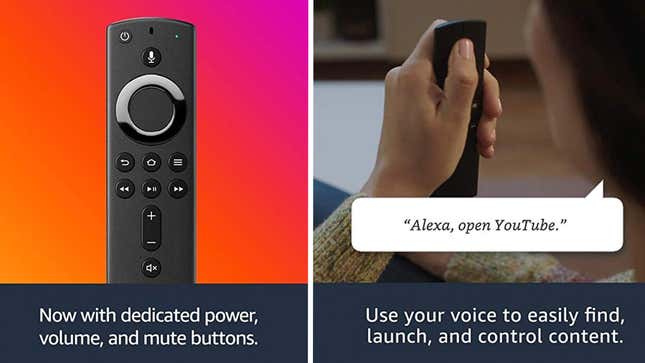 Everyone might have run out yesterday to get a new 50" TV for $200 off, but not you. If your TV works just fine, what point is there getting a fancy smart TV? You can make your dumb TV smarter when you get a Fire TV Stick for $20. The remote has recently been updated and now has dedicated power, mute, and volume buttons. And of course, you can stream TV and movies from all your favorites, like Netflix, YouTube, Prime Video, Disney+, Apple TV, HBO, and more.

---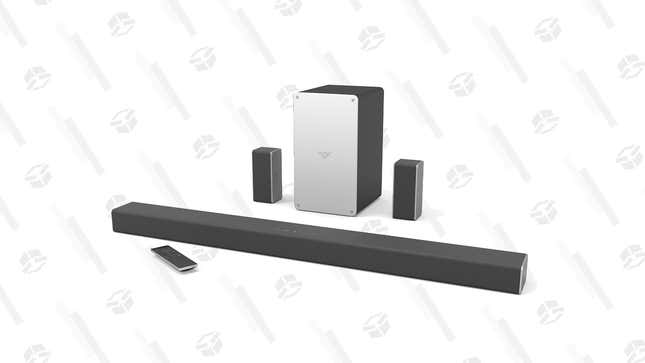 Complete your home theater experience by adding this VIZIO 5.1 Soundbar to your cart, today. For $150, this unit will provide a bonafide surround sound experience thanks to its rear satellite speakers and wireless subwoofer. Better still, it can act like a Chromecast and you can stream music directly to it.

The satellite speakers themselves aren't wireless, but they do plug into that wireless subwoofer, meaning you can usually run the wires behind a sofa, and don't have to run them to the front of the room where the TV is located. Our former leader Shep McAllister has had one of these systems for years, and loves it.
Listen, the audio coming directly from your awesome thin TV is probably pretty bad. And if you really want to watch those marvelous MCU movies, you should definitely buy a sound system.
---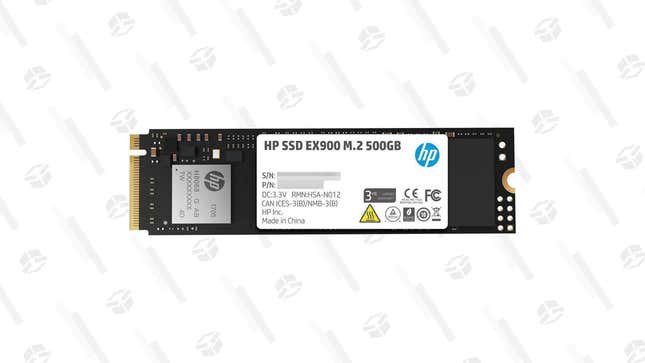 SSD storage gets cheaper and cheaper. This 500GB internal SSD for $45 can slide into your laptop's PCIe slot for an upgrade that can give your computer a lot more breathing room. It's much cheaper than buying a whole new one, if you're able to swap out the parts.

---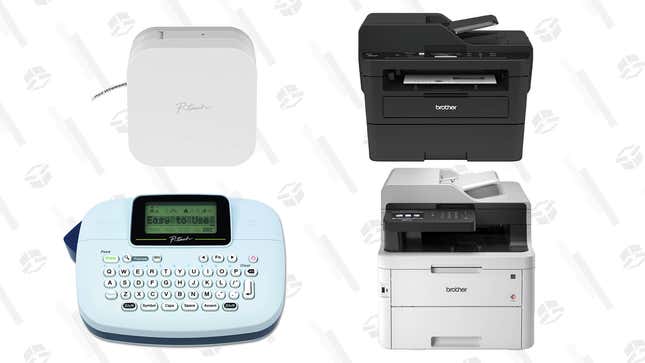 A printer might be the least sexy thing you can buy on Black Friday, but it's also not something you'll want to spend a ton of money on, either. So it's good that Brother is currently running sales on labelmakers as cheap as $30, printers down to $99, and all-in-ones for $349. The various printers are up to 50% off, so take a look through the full sale page for more deals.

---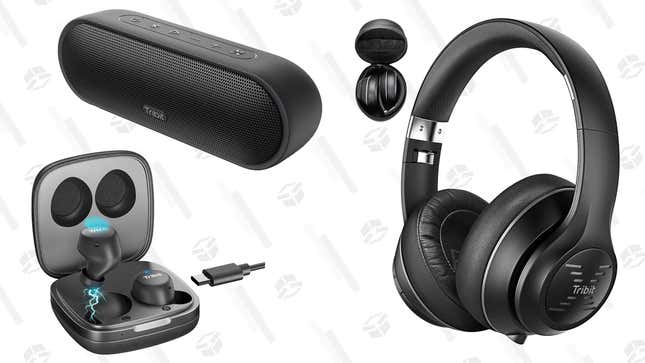 Tribit audio gear is currently on sale for up to 45% off their normally already-decent prices. $33 gets you a pill-style portable Bluetooth speaker, $26 for some over-ear headphones, and $36 for some fully wireless rechargeable earbuds.

---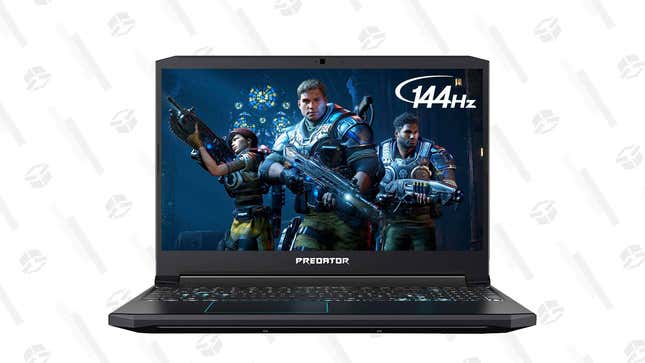 Right now you can grab Acer Predator Helios 300 gaming laptop for hundreds of dollars less.

$929 may seem pricey, but this current price is stupid cheap when you consider how much the components it comes with cost. This unit offers a 144Hz 15.6" 144Hz 3ms IPS HD display, an Intel i7 processor, GTX 1660 Ti 6GB, 16GB DDR4 and 256GB PCIe NVMe SSD.
Dave2D actually made a terrific video just to run down why it's such a good deal.
For what it's worth, this is $270 less than average. Just remember, this sale ends today. So picks yours up ASAP before it inevitably sells out.
---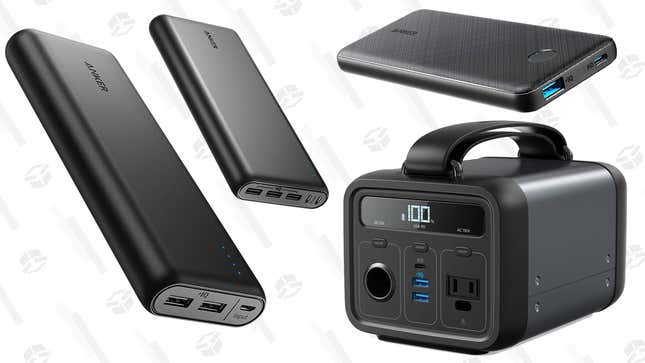 At the very best, most phones don't last more than a day. If you find yourself in a bind, a portable charger like these from Anker can help keep you online. On the cheap end, Anker has a 10,000 mAh battery for just $26. If you find yourself lost in a post-apocalypse, on the other hand, you might be more interested in this $195 mega rechargeable portable generator.

---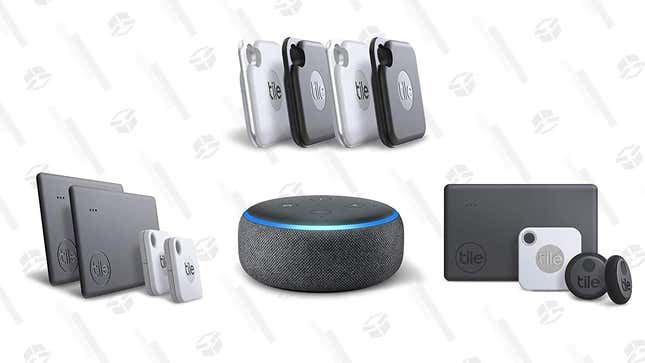 Tile trackers help you find your stuff if you lose it by, among other things, asking Alexa to find them. You can find two birds with one voice command by grabbing a pack of Tiles with a free Echo Dot attached. The deal comes in a few configurations, including two Mates and two Slims for $75, one Mate, one Slim, and two Stickers for $70, four Tile Pros for $100.

---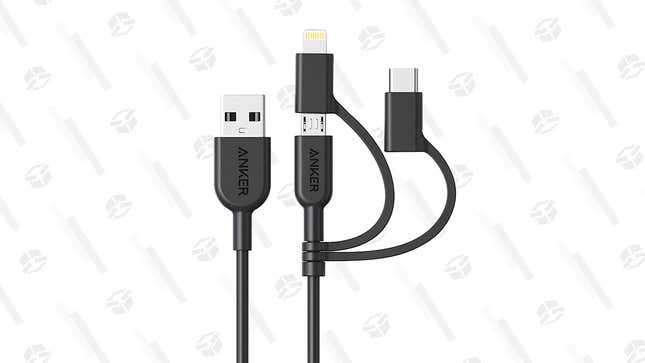 If you want the durability and lifetime warranty of Anker's PowerLine II charging cables, but you own a lot of different devices, this $11 microUSB cable includes Lightning and USB-C adapters attached to the end.

It's a little awkward looking, but it's nice to know you'll always have the right cable handy. Use promo code AKBF3IN1 to save $7 on this super versatile Anker Powerline II 3-in-1 Cable.
---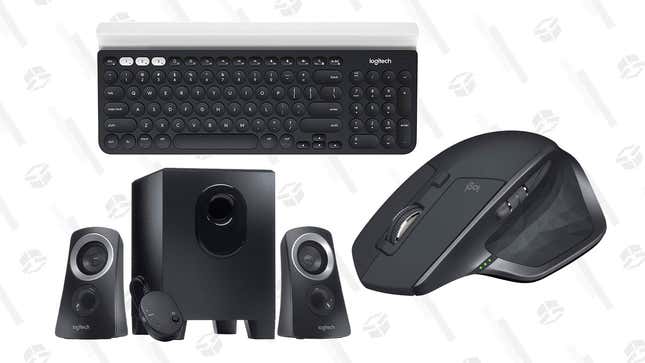 During Black Friday, Amazon's marking down a truck-full of popular Logitech peripherals for work and play. Inside, you'll find a lot of speakers, mice and keyboards. I've included some of the best options below, including the awesome Logitech MX Master 2S for just $50, but you'll need to visit the deal page to see all of your options.

---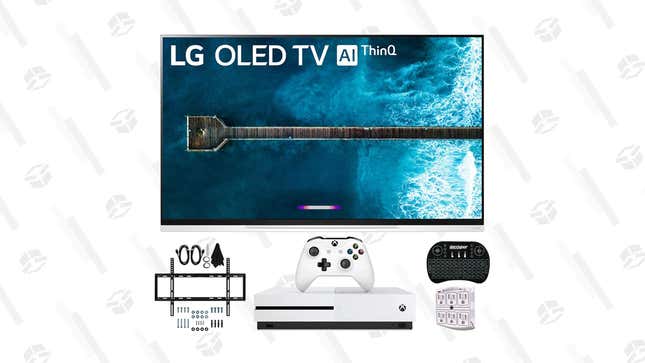 LG is already dropping prices on its 4K TVs, but a few bundles on Amazon are going an extra step further and throwing in an Xbox One. For free. Seriously.

To get the free Xbox, you'll need to go for one of the more expensive TVs. The $2,997 65" Glass Smart TV come with an Xbox One S.
---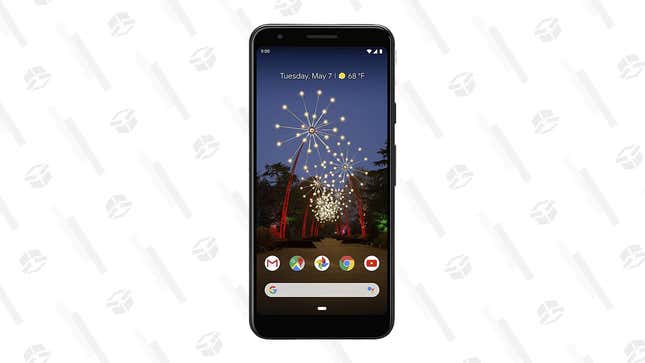 This isn't the first time that Google's crazy cheap Pixel 3a and 3a XL have been down to their lowest price, but it's still a crazy deal. The Pixel 3a is down to $299, while it's big brother is a mere $379. Both phones sell unlocked so you can use them on any carrier you want.
---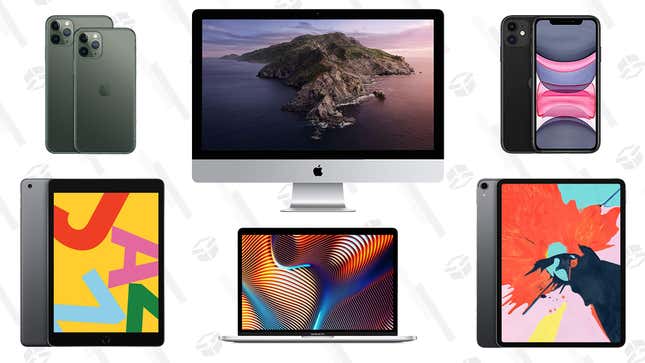 Apple's going all out with its sale of gadgets this year. There's a lot to get through, but if you've been holding out on upgrading to a new iPhone or springing for a new Macbook, now's the time.

To start with, Verizon is offering $700 off a second iPhone if you buy a new iPhone 11, iPhone XS, iPhone XS Max, iPhone 11 Pro or iPhone 11 Pro Max. The starting price for an iPhone 11 is $700 so this is a quick way to score two phones for the price of one. Meanwhile, Best Buy is selling an iPhone SE for a staggeringly low $60.
If you're looking for a Macbook, there are some lower-than-usual prices including:
You can also check out Apple's site for more deals on cases, accessories, and plenty more.
---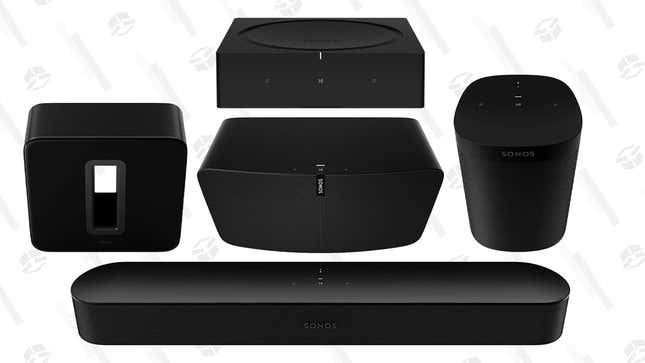 Sonos makes some of the most convenient, best sounding speakers on the market and right now you can save 20% on Sonos' entire line of speakers. Here are your options: $559 for the Playbase, Playbar, or Sub, and $320-300 for the Beam.

This is an excellent opportunity to save on truly excellent, unbelievably fool-proof speaker system. The best part? The deals are available across multiple retailers, including Amazon, Best Buy, and Walmart, just in case one place sells out.
The only real exception to that, is the Sonos Beam. Amazon is selling it for just $300 or $20 less than everyone else.
And if you're still holding on to a gift card, this is a terrific time to buy.
---
Dell's Black Friday sales have gone live and there are some doozies in there. Like this Inspiron 15 3000 laptop for a dirt cheap $199, or this basic Dell desktop for $329. The company has hundreds of deals including gaming PCs, monitors, and 4K TVs, so check out the full sale here.
---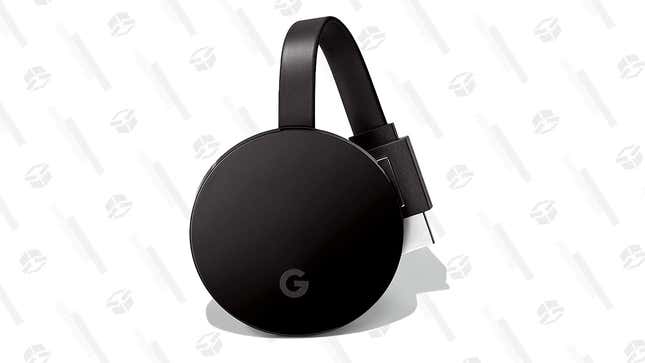 Have your cake and stream it too with the Google Chromecast Ultra 4K Streaming Media Player. Enjoy all your favorite shows, movies and YouTube channels, while also streaming live TV, music, Netflix, Disney+ and the 100 photos you took of your dog napping. All on your 4K TV.

You have the option to use your phone to play, pause and control the volume, or pair it with your Google home.
This tiny, but mighty gadget is already plenty of bang for your buck, but you can now save $20 during Black Friday.
If you're on a tighter budget, the third-generation Google Chromecast is a great option and will be on sale for $25 during Black Friday. The two models are nearly identically, except this option loses 4K streaming capability.
---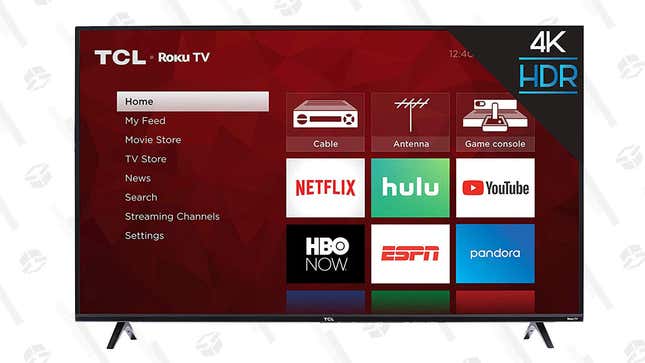 While it's not one of its high-end cousins with all the bells and whistles, the TCL 4-series offers a decent mid-range 4K TV that's your typical jack of all trades, master of none. This is your chance to score a 50 or 55 inch set with HDR10 support and Roku software built-in. Both models are currently marked down to the lowest price seen on Amazon.

Roku compatibly will let you access to the most streaming services with ease, provided you have a subscription with said services.
If you're looking to upgrade to an affordable 4K TV with a decent feature set without breaking your bank, look no further as this set is for you.
---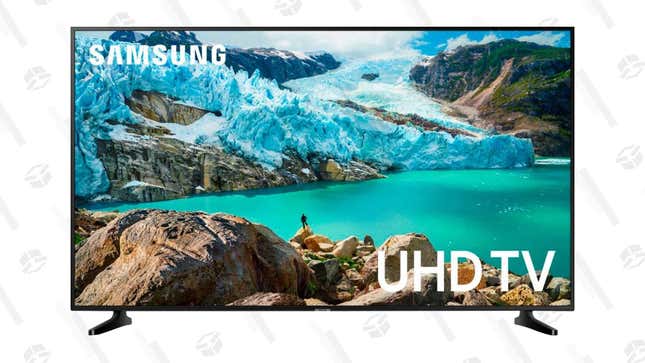 Samsung's class-leading 4K TVs are on sale at Best Buy today at some incredibly low prices. Starting at a bargain-bin $230 for a 43" TV, the deals scale up from there. $350 will get you a 50" TV.
---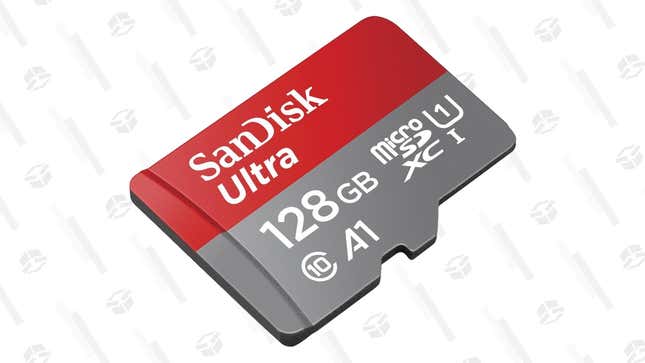 For those blessed with a microSD card slot in their smartphone, you can add lots of space with these discounted SanDisk microSD cards. Choose from a $7 32GB unit all the way up to a 256 MicroSD Card for $30.

Of course, these cards will for your action cam, dash cam, tablet, or Nintendo Switch, too. But just a heads-up, you'll get a better deal if you use your Amazon Prime Credit Card, which will net you 15% cash back on your purchase.
---
What's old is new again with instant film cameras. This discounted Instax 9 bundle includes not just the cute, chunky Instax 9 camera in mint green, purple/pink, or smokey purple, but also a number of handy accessories: a protective white case, a hand strap, the two necessary AA batteries, a close-up lens attachments, and most importantly, two packs (20 sheets) of rainbow film.

It's more common to see the film camera come in at this price on its own, so this bundle is a smart deal. You'll (definitely) need film and (probably) want a case anyway, meaning that this deal is your best route to being able to use the camera right out of the box.
---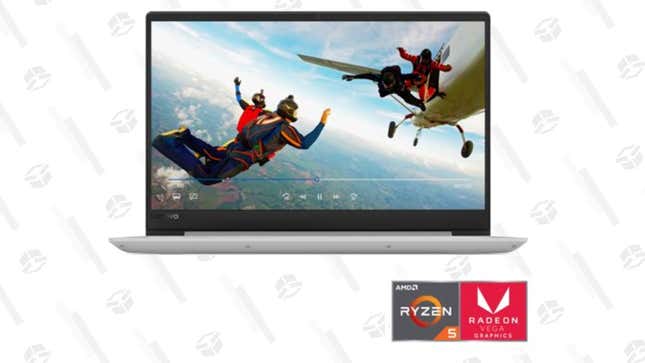 On the hunt for a quality laptop that won't break the bank? Good thing you waited until Black Friday sales began! Right now, you can get the Lenovo Ideapad 330s 15.6" Laptop for $299 ($150 off) at Walmart.

Our beloved Deals Researcher, Corey Foster, recommends this as a good deal, because, "You're getting a mid-range laptop at a budget-range laptop price. Great for doing just about everything except mid to high-end gaming."
---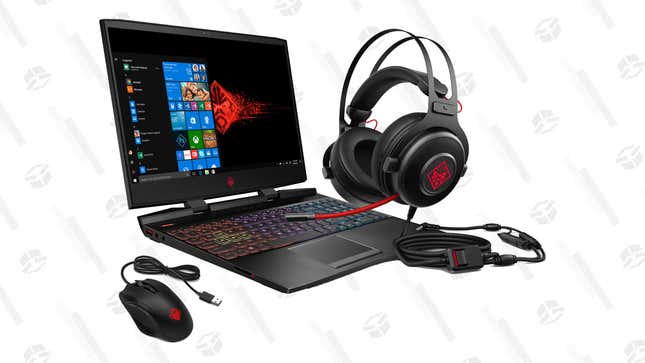 Omen by HP, a brand that will be familiar to anyone who's watched even fifteen minutes of the Overwatch League, is dropping the price of its 15.6" gaming laptop down to a meager $949. As if that weren't enough, they're tossing in an Omen gaming headset and mouse, so you can get in voice chat and please, whatever you do, call out your targets.
---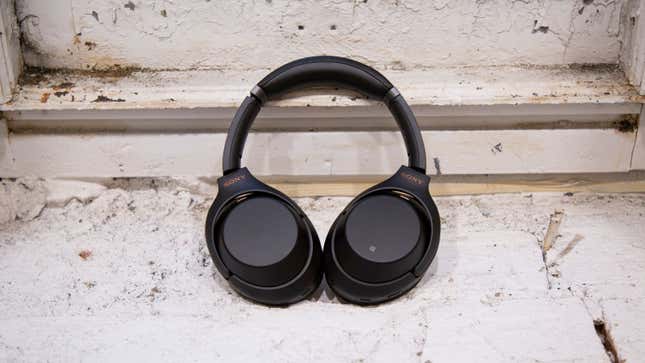 During Black Friday, nearly every retailer is dropping the price on the best noise canceling headphones right now, the Sony WH1000XM3 Noise Canceling Headphones.

While supplies last, you can snag them and mute the entire world around you for $280, which is $70 less than usual. And, sure, that's is still a big investment, but if you spend a lot of time in noisy planes and trains, or if you work in an open office and just need to be able to find a quiet space, you won't find a better set of headphones.
---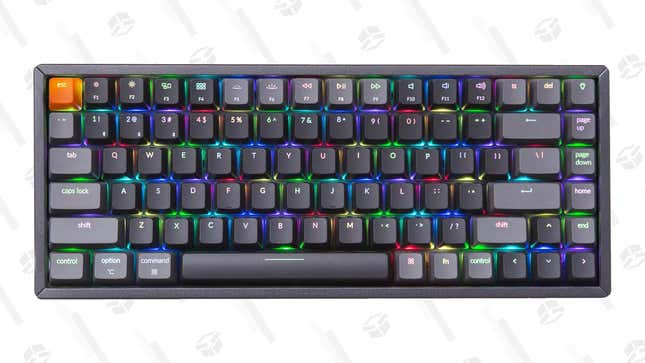 Mechanical keyboard manufacturer Keychron is currently slashing prices on its wired and wireless keyboards, ranging from 20% off of its RGB wired/wireless model, bringing it down to $79, all the way up to 36% off its basic Bluetooth keyboard, for a low $64. Check out Keychron's sale page for more info.
---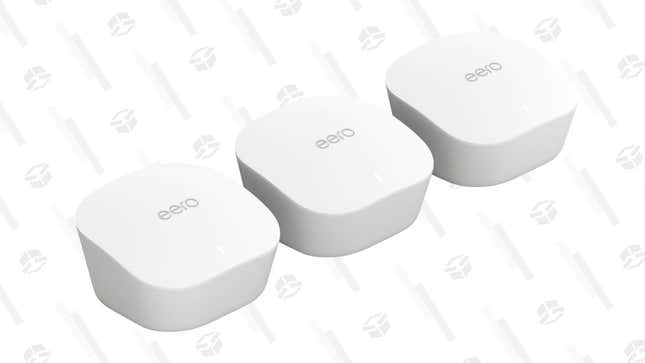 If you take your home WiFi coverage seriously, eero's mesh routers are some of the best you can buy, and Best Buy is running an awesome deal on a three-pack.

This reader favorite is now selling for just $160. The main base station plugs into your modem, and the satellites automatically create a mesh network that can fill over 5,000 square feet of space with sweet, sweet, Wi-Fi.
These typically sell between $250-$200, so this is a terrific time to buy.
---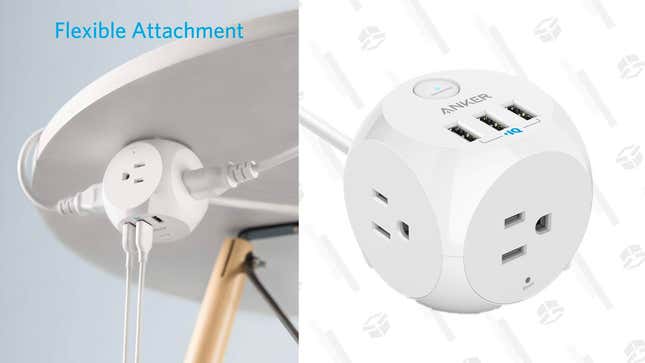 As far as power strips are concerned, Anker PowerPort Cube is the niftiest by far. And right now, you can pick it up for a low $17. This particular model offers 3 AC outlets and 3 USB ports and it can be mounted to a wall or under a desk with the included adhesive pads.

This is the lowest price we've ever seen on this particular product. And perhaps the best part? It comes with an 18-month warranty. Just make sure to clip the coupon code on the page to get the best price.
---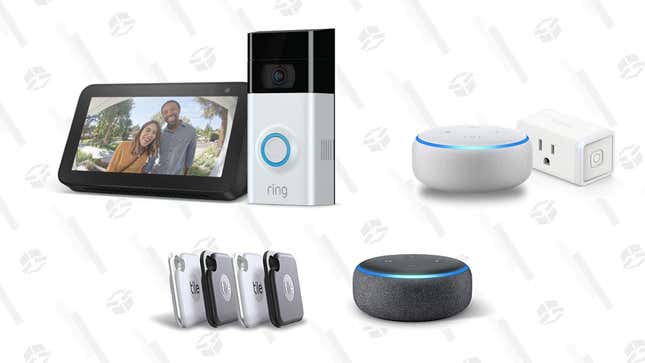 You get a bundle! You get a bundle! EVERYONE GETS A BUNDLE! - Literally, what went down in a pitch meeting at Amazon HQ this week. Okay, not literally, but maybe. We're one week out from Black Friday and Amazon is preparing by bundling virtually everything.

There's an Echo Dot (3rd Gen) Bundle with TP-Link Smart Plug for $35, a Ring Video Doorbell 2 with Echo Show 5 for $139, a 3-Pack Echo Dot Bundle for $65. There are a few bundles that include Tiles. You can get a Tile Pro 4-Pack + Echo Dot for $100, a Tile Essentials 4-Pack + Echo Dot for $70, and a Tile Sticker 4-Pack + Echo Dot for $60.
You can also add the Fire TV Blaster Bundle to your cart (itis preorder only, right now), which includes a Fire TV Stick 4K, an Echo Dot, and a Fire TV Blaster. The Blaster works with the Fire TV Stick and the Echo Dot to make everything hands-free.
---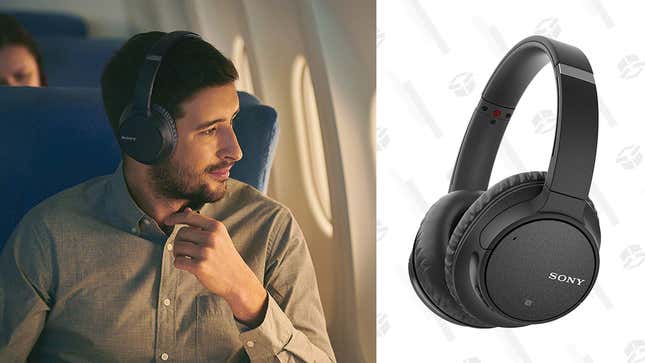 These aren't Sony's best noise canceling Bluetooth headphones—that honor goes to the WH1000XM3s—but these wireless over-ears are still a fantastic deal for $88.

The WH-CH700Ns run for up to 30 hours in wireless noise canceling mode, or you can plug them in with a 3.5mm cord to extend that to 50 hours. If you travel a lot, or just work in a noisy office environment, this is a.. sound investment.

---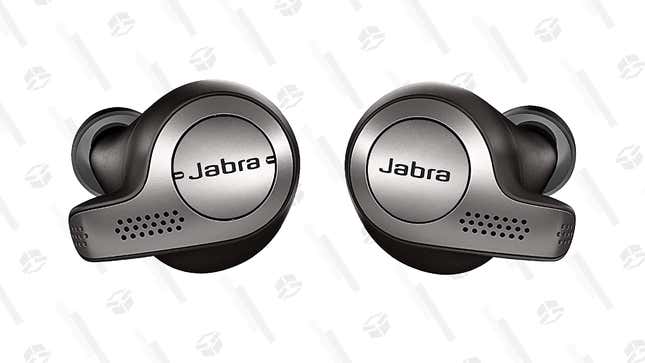 Normally $140-170, you can grab a pair of the Jabra Elite 65t truly wireless earbuds, for a low $100. They promise up to 5 hours of use on a single charge with an additional 15 hours thanks to its charging case. They're also $50 cheaper than AirPods.

Better still, if you have an Amazon Prime credit card, you'll get 20% back on these incredible headphones. That makes it more like $80 if you think about it.
For what it's worth, this is $10 cheaper than Best Buy's advertised Black Friday price. So act fast, I'm not sure how long this'll stay in stock.
---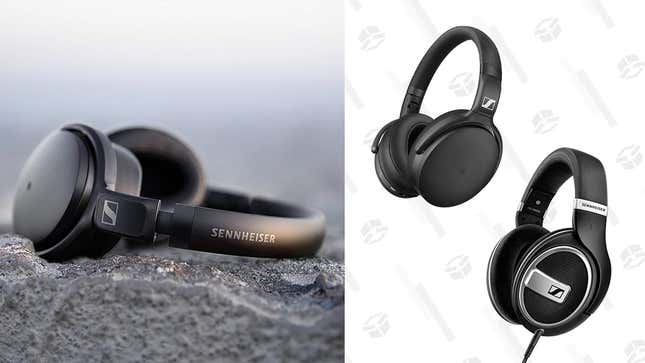 Amazon has a pair of exclusive Sennheiser headphones on sale for $70 less than usual today. The first is the Sennheiser HD 599 SE open back headphones, which are famous for being super comfortable and offering clear and detailed sound, thanks to the open back design.

Be warned, this type of headphone is designed for home listening—they leak sound, which could disturb those around you, and you hear a lot of the outside world. With this current discount, this makes an argument for the best value in audiophile-grade headphones today.
Additionally, Sennheiser's Sony WH-1000xm3 alternative offers great sound and a bare-bones noise canceling experience for less than half the price of the competition.
These cans leave out a lot of the bell and whistles of the competition, such as touch controls and a voice-assistant dedicated button. But they deliver what most people care about most: price and sound quality.
Both are on sale for $100 today, which are their advertised Black Friday prices. So, no need to wait.
---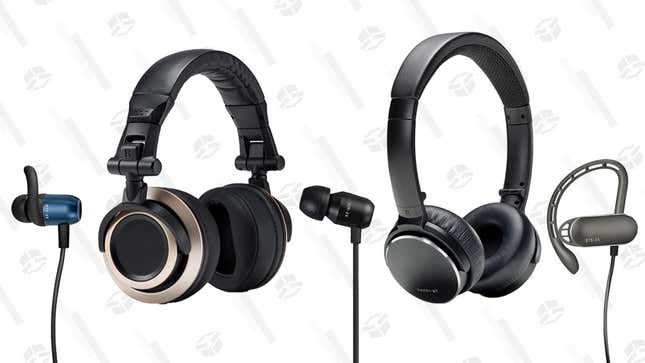 Status Audio offers a minimalist audio experience with a lineup of five pairs of headphones, all with a 30-day guarantee and a one-year warranty. Whether in the market for wireless bluetooth headphones or simple earbuds, Status fans know they'll get superior sound quality without the excess branding or cost seen from some mass-market brands.

For Black Friday, Status has slashed prices on all models, no promo code required. With this sale, audiophiles can grab a pair of BT One on-ear wireless bluetooth headphones for $59, down $40 from its regular price of $99. These prices are available until Tuesday, Dec. 5 and is also available at Amazon—check out your options below.
---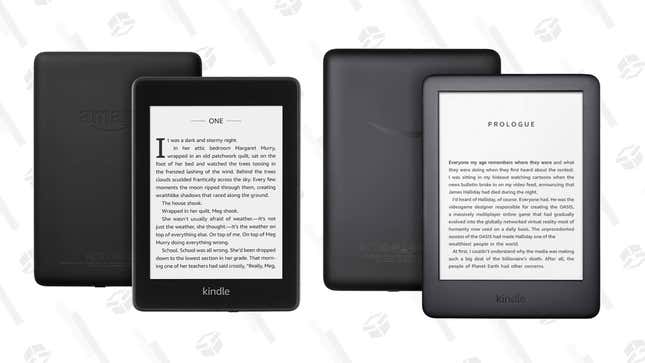 Black Friday will be here in days, but a number of Amazon devices are already on sale. Don't wait until Friday is here and everything is already sold out. If you've been on the hunt for a new Kindle, you're in luck.

Right now, you can get an all-new Kindle with Built-In Front Light for $60 on Amazon. The Kindle Paperwhite in black is marked down to $85, while the Twilight Blue is $110. All Kindle orders come with a $5 eBook credit. Keep that in mind, since Amazon always has Kindle eBook sales on Sundays, with prices between $1 to $5.
---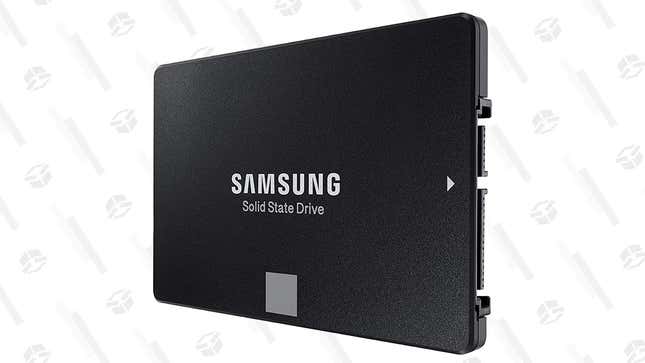 Samsung makes some of the best solid state drives around and this Samsung 860 EVO 500GB SSD is currently marked down to $60, an all-time low.

It bears repeating that SSDs are a huge upgrade over a spinning hard drive for your computer, in terms of speed and reliability. This 500GB model offers sequential read speeds up to 550 MB/s and sequential write speeds up to 520 MB/s. This is also the easiest way to get more performance from your older computer.
---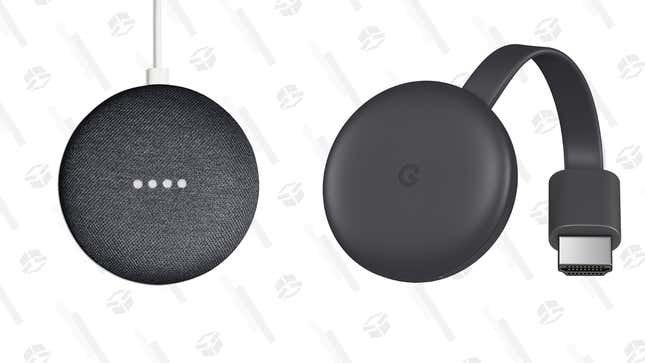 Google has a habit of giving away Google Home Minis, but even so this bundle is a looker. For $35, you can grab a Google Home Mini, plus a standard Chromecast, both of which usually cost at least that much alone. The one downside is that this Chromecast only casts in HD, so if you've grabbed a new 4K TV, this won't make use of it, but it's still handy to have around.

---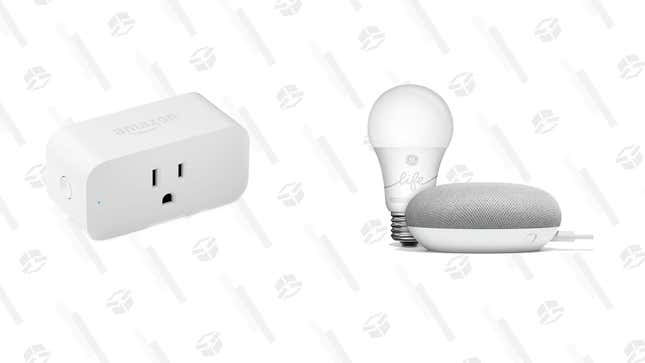 When it comes to building your own smart home kit, you'll probably end up in either Amazon or Google's world. If you want to go the Amazon route, you can pick up these voice-controlled wall plugs for $25 each at Lowe's. You'll need to bring your own Alexa-powered smart speakers, but these plugs are a helpful start.
For those who prefer Google's world, this $20 kit comes with a Google Home Mini, as well as one GE smart bulb. It's one of the least expensive ways to get started with a smart home we've seen, but be warned, you probably won't want to stop with just one voice-controlled light.
---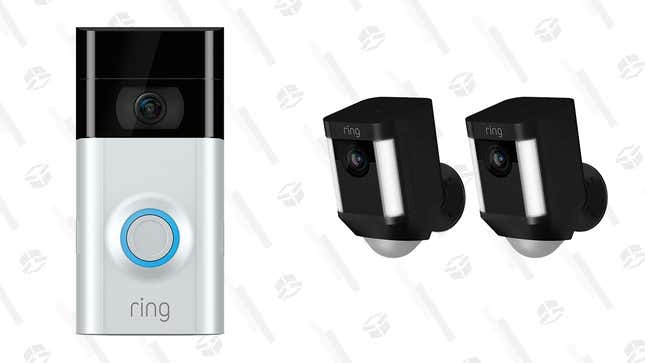 Amazon-owned Ring cameras are on sale for some pretty decent prices, if you want to slap some cameras on the outside of your house. Starting at $129 for the Ring Video Doorbell 2, and $199 for the Ring Floodlight Camera.
But to sweeten the deal, Amazon is throwing in free Echos with most of these cameras. Echo Dots accompany the Spotlight Cam and Floodlight Camera, while the Video Doorbell Pro comes with a free Echo Show 5. The Video Doorbell 2 will ask for an extra $10 to get the Echo Show 5, but since the smart display is usually $90—and still $50 even on Black Friday—it seems a pretty fair ask.
---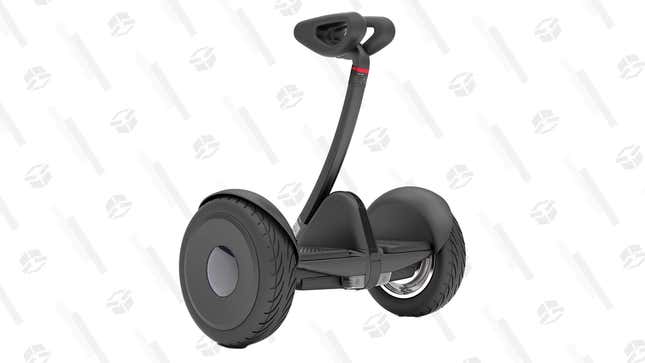 Before hoverboards were hoverboards, the Segway was on the market revolutionizing personal travel. At least for mall cops. Today the