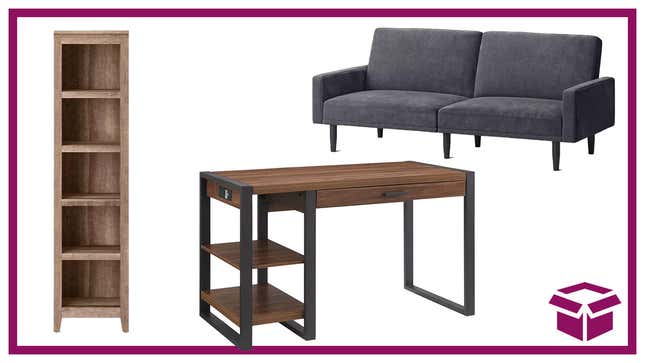 You may be a few weeks away from your first dorm move-in, or you're finally moving into your first place of your very own. Odds are, you're not going to have 3,000 square feet to work with. Target has you in mind with its current Small Space Living Furniture Sale, where you can buy online and take up to 30% off great seating, shelving, and organization pieces designed with small quarters in mind.
Small Space Living Furniture Sale | Up to 30% off (online only) | Target
Just because your living space and your budget are small doesn't mean you have to skimp and settle for chintzy furniture that will break if you lean on it, or resort to stealing milk crates and an old door to make a coffee table. (Ask not how we know this.) Target has literally hundreds of great pieces on sale from now until August 26, and we've singled out some of the best deals for you here.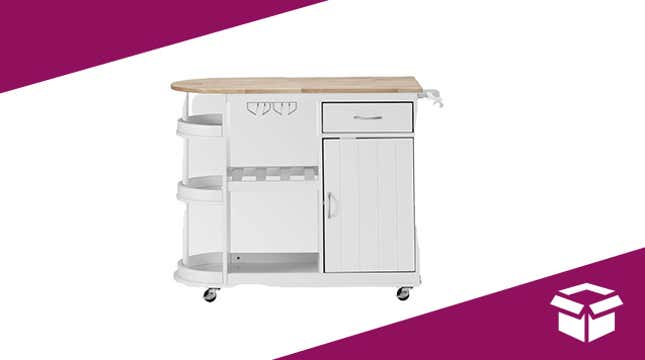 Fun fact: Christopher Knight played Peter in The Brady Bunch. Also a fun fact: Christopher Knight Home furniture and accessories are great and durable pieces to add to a new apartment. This kitchen cart is a storage powerhouse for everything from paper towels to wine glasses, and it looks as good as it performs.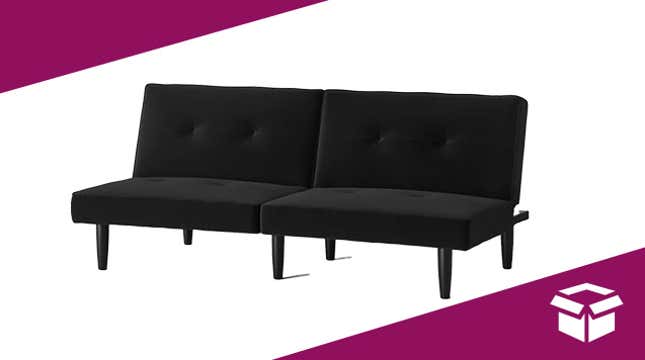 Ah, the mighty futon — the go-to furniture piece for sitting, sleeping, and unexpected overnight guests. This one from Room Essentials seats two comfortably and easily flattens for sleeping or napping. The black color and clean design ensure it matches basically everything. If you want to upgrade to one with arms, Target has that too.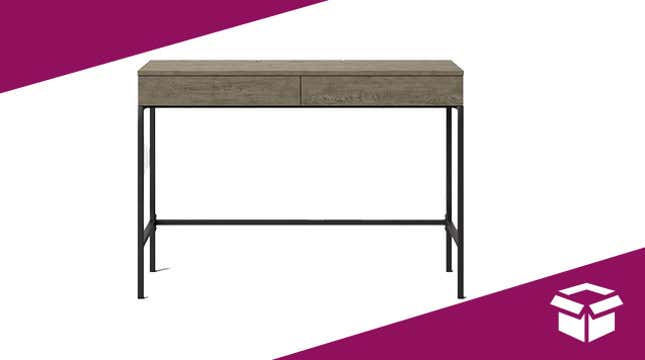 Just because it's called a laptop does not mean you have to do your work or writing on your lap. A small writers desk is an ideal addition to any small living space, and this one on sale for 30% off has drawers and a charging station to help you eliminate clutter and unsightly wires.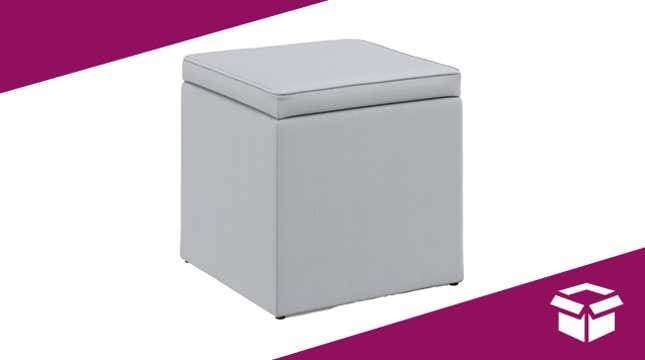 How do you improve on adding an extra seat or footrest to your dorm or apartment for just $22? Add one that also doubles as a storage cube. Storage for what? That's up to you. We're guessing you'll have no shortage of things that need to be stashed away in the name of neatness.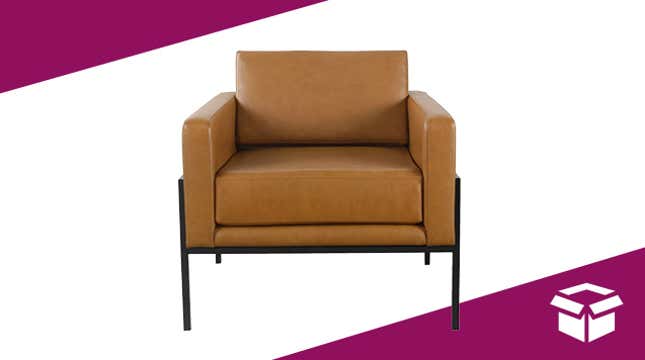 Nobody has to know you're decorating on a budget, right? The aesthetics of this Modern Metal Frame Accent Chair in caramel faux leather (shown) or sustainable gray woven fabric far exceed its price tag, especially now that it's 25% off at Target.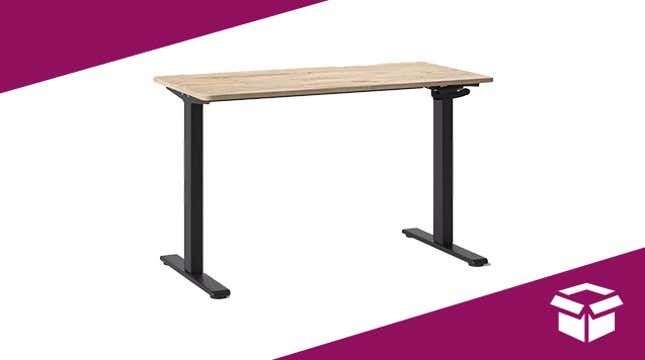 Standing adjustable desks have excellent health benefits, but they've long been the domain of pricey office furniture. Grabbing a sturdy one like this model from Threshold in either vintage oak or white for just $140 is a serious steal, and your back and knees will thank you for it.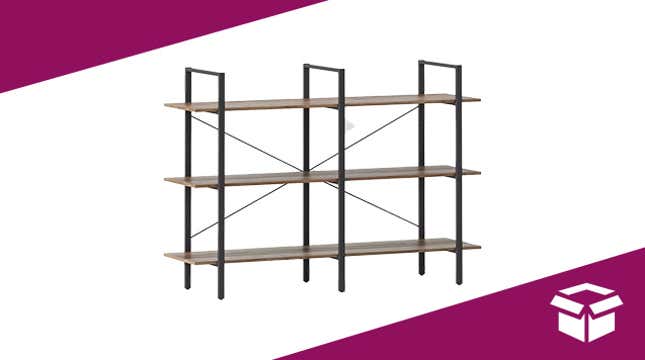 Your books will need a home they can share with plants, candles, and any other tchotchkes you want to display. This stylish and modern bookcase has three 43.4-inch shelves and an airy open design that doesn't overwhelm smaller spaces. It's also the outlier in this sale — 40% off!