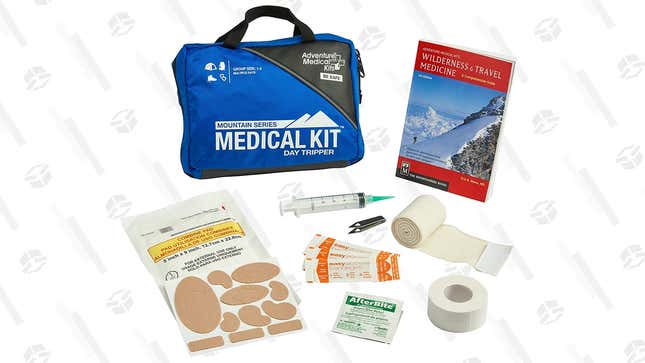 Adventure Medical Kits Mountain Series Daytripper First Aid Kit | $8 | Amazon
A good first aid kit is one of the 10 things you need to take with you when you go on a long hike or camping trip, and this kit from Adventure Medical Kits is what our outdoor expert Heather Balogh Rochfort recommends:

It can be easy to forgo first aid supplies on a day hike, and I totally get it. After all, we've all said those immortal words: What could go wrong? Don't be that person and always pack a small first aid kit with you. The Mountain Day Tripper is affordable and includes all the basic stuff you'd need for an emergency: assorted bandages, blister preventions, pain medication, wound care and antiseptics, and gloves.
Not for nothing, it also includes a first aid field guide to help you use all this stuff, if you aren't quite sure how. Normally $22-$28, the kit is down to an all-time low $8 today, easily an all-time low. May you buy it and never have to use it.
---