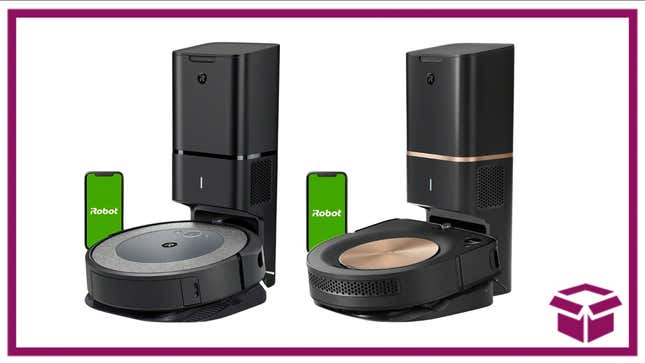 No one wants to spend their days vacuuming up messes. Why should you have to when we have some perfectly good robots that can do it instead? But which brand do you choose when there are so many out there these days? Go for the most recognizable brand that's been in the game for the longest: iRobot. Right now, you can save up to $350 on iRobot's best offerings, like the Roomba i3 Evo or the Roomba S9+.
Roomba i3+ Evo Self-Emptying Robot Vacuum | $400 | iRobot
Roomba s9+ Self-Emptying Robot Vacuum | $650 | iRobot
Both of these robot vacuums are more than worth the entry price, and the money you're saving can be spent on more fun things, like some googly eyes to put on your new houseguest. Or you could do something fun, like not vacuuming. These bad boys can empty themselves at their base so you don't even have to clean them. It's super fast, efficient, and you don't have to get dirty. So let's put these robots to work. This is one job you won't care if they replace.