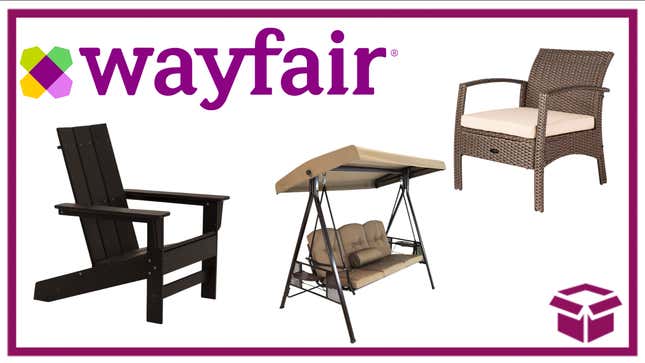 Warmer weather is finally here, and if you spend a lot of time outside, you could use some equipment to make your yard feel nice and cozy. Maybe that means buying a cute outdoor dining set, or you'd like to sit and relax on a porch swing after dinner and just watch the clouds go by. Whatever you want to do with the gorgeous weather when it sticks around, you can do it all with goodies from this Wayfair outdoor furniture surplus sale. Right now, you can save up to 50% off a wide variety of goodies, like outdoor seating, patio furniture, benches, chairs, and much more. 
Up to 50% Off Outdoor Furniture | Wayfair
There are six beefy pages filled with different options to purchase at varying discounts. No matter what you're looking to outfit your home with this spring and summer, chances are it's on sale right now at Wayfair. But these goodies will go quick, especially since some of them are at such low prices. If you see something you can't live without, better go ahead and snag it while you can. There are some great offers here that you can even get with 2-day shipping, so why not take advantage? Live it up in the sun. We're gonna miss it when it goes away again.