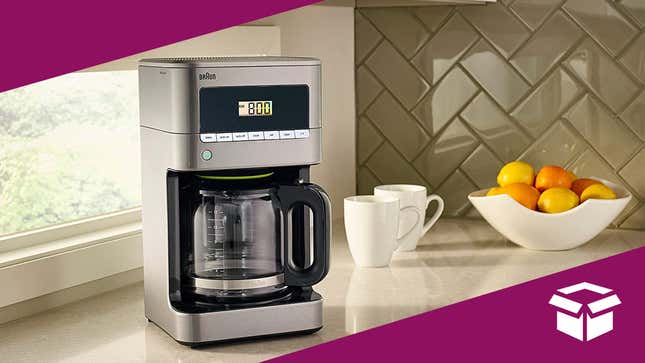 Looking for that perfect cup of coffee in the morning? That the only thing motivating you to get out of bed? The Braun coffeemaker has a programmable 24-hour timer so you can set the coffee to brew at a specific time during the day like right when you're waking up. Make a 12-cup pot in this sleek-designed coffeemaker with a low profile and small footprint. It's less than 8" wide and 8" deep.
Braun BrewSense Drip Glass Coffeemaker | $75 | Amazon
The Braun stainless steel coffeemaker is normally priced at $142, but you can get one right now for 47% off. That brings the price down to just $75.