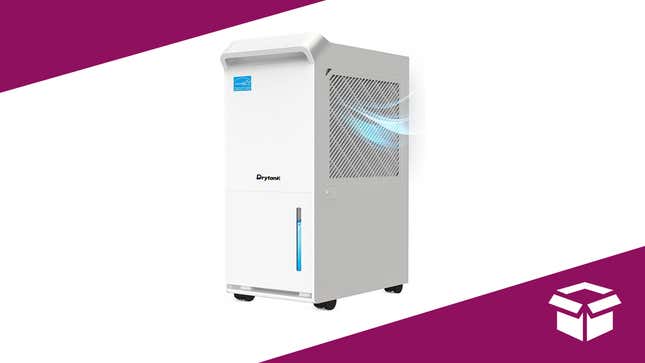 Achieving the right humidity level in your home is important for feeling comfortable. I like to sleep with a humidifier on to help my breathing at night, but sometimes the opposite problem needs fixing. A dehumidifier is great for musty basements or garages. This Vellgoo dehumidifier covers 3,200 sq. ft. and uses an intelligent humidity control to automatically adjust humidity levels to a happy and comfortable level. It can remove up to 36 pints of moisture from the air per day.

Vellgoo 3,200 Sq.Ft Energy Star Dehumidifier | $235 | Amazon

The dehumidifier normally goes for $270. Not only is it 7% off at the moment, but you'll also save an additional $15 when clipping the coupon on the item page—bringing the price down to just $235.