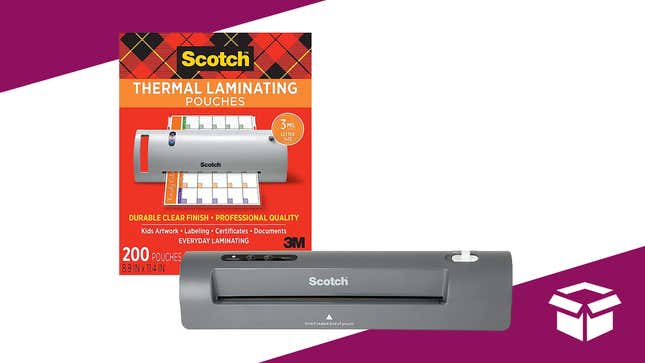 You don't have a laminator? Even Greg Davies and Kerry Godliman agree it's the king of all stationery. This Scotch thermal laminator machine works with 8.5 x 11 letter-sized documents and comes with 200 laminator pouches to get you started. It's perfect for extending the life of documents you need to last like certificates or your kid's artwork. It's also great for documents you need to reuse with dry-erase markers. they're basically a teacher's best friend in the classroom.

Snacktaku Drinks Pepsi's Time-Jumping 1893 Cola Flavors
Scotch Thermal Laminator Machine | $54 | Amazon
This thermal laminator machine and laminator sheets bundle is a number one best seller on Amazon which I guess makes it the best laminator. It usually is up for $77 but right now it's 30% off.