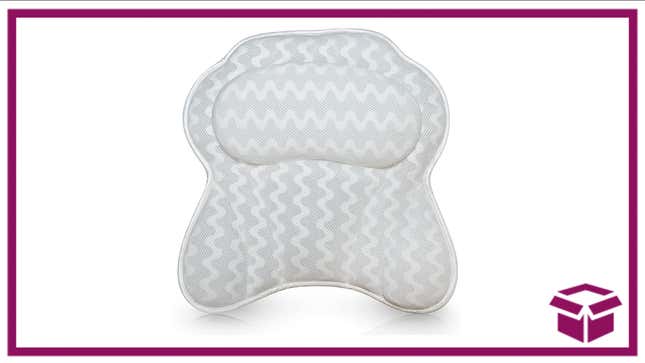 Ever wish you could sink into a steaming hot bubble bath and take a nap? Picture coming home after a long day and sinking into the tub, where a cushion of softness is waiting for you to cradle your head. That can certainly be arranged with the Bath Haven Bath Pillow, which is on sale now for a great price. You can nab one for just $40, which is 20% off its regular price of $50, and it offers a comfortable cushion for a lot more than just your head. 

Snacktaku Drinks Pepsi's Time-Jumping 1893 Cola Flavors
Bath Haven Bath Pillow | $40 | Amazon
The pillow sticks to your bathtub with six strong suction cups to keep it firmly in place. Then you'll have a cushion of softness that supports your head, neck, back, and shoulders. Thanks to the air-mesh technology, you'll stay comfortable while the quilted 3D mesh fabric ensures the pillow stays cool and dries quickly. Just hang it up to dry and use it for your next bath! For this price, you certainly can't beat the quality.