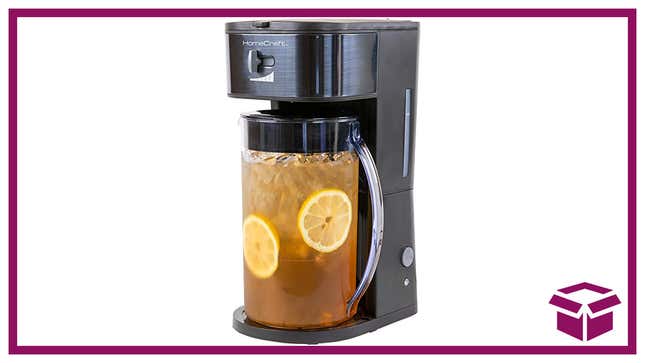 Are you tired of your daily routine drinks? Introducing the HomeCraft HCIT3BS 3-Quart Black Stainless Steel Cafe Iced Tea And Coffee Brewing System - the ultimate solution to elevate your beverage game! With its sleek design and versatile functionality, this brewing system is a must-have for any beverage enthusiast. Whether you crave a rich cup of coffee, a refreshing pitcher of iced tea, or even want to experiment with flavored water or lattes, this brewing system has got you covered. The strength selector allows you to customize the intensity of your brew, ensuring every cup is tailored to your taste. Equipped with an infuser chamber, you can infuse your favorite fruits or herbs for a burst of flavor. Say goodbye to boring drinks and say hello to endless possibilities!
Snacktaku Drinks Pepsi's Time-Jumping 1893 Cola Flavors
HomeCraft Iced Tea and Coffee Maker | $35 | Amazon
Don't miss out on this incredible opportunity to upgrade your home brewing experience. The HomeCraft Iced Tea And Coffee Brewing System is available at an unbeatable 30% discount on Amazon. Imagine the convenience of having a single appliance to prepare your favorite beverages effortlessly. Whether you're hosting a gathering, enjoying a lazy weekend at home, or simply need a pick-me-up, this brewing system will become your go-to companion.