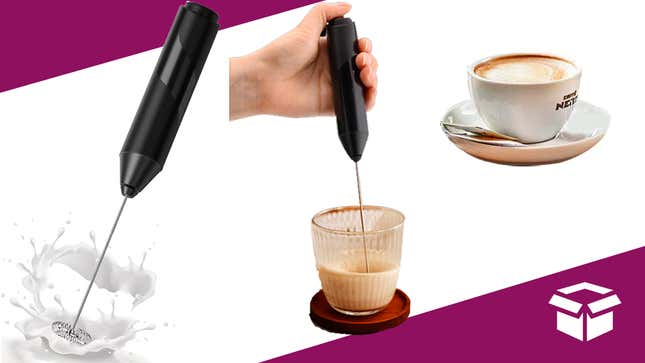 $14. That's the price of three lattes at a reasonably priced coffee shop. At a more expensive one? That might be, like, two and a half. If you like your coffee machine, are particular about the beans you buy, and want a little treat, this milk frother is only $14 at Amazon right now. Battery-operated and easy to clean, this frother froths milk with whisper-quiet ease.
Milk Frother for Coffee | $14 | 70% Off | Amazon
A milk frother is the kitchen accessory that will take your home coffee setup to the next level. This can also be a useful whisk for matcha, and honestly, the right oat milk will froth like a dream. Less money spent at St*rb*cks and more time making coffee your ritual. Nice.