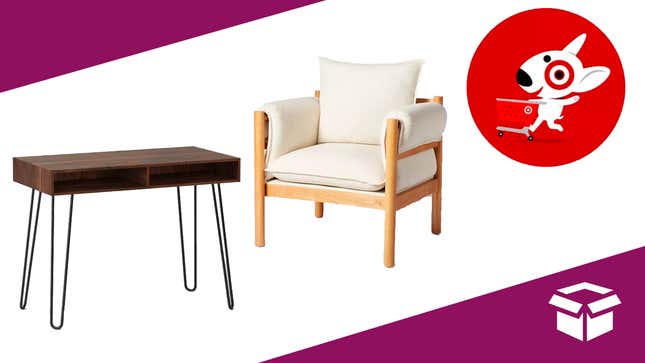 Weeooo, weeooo, Sound the Target alarm: we got an online-only sale coming through! This lovely sale runs for most of April and lets you take up to 30% off furniture big and small—like this elegant armchair and corner computer desk. Then you got a home office brewin'!
Up to 30% Off Furniture | Target
This faux-leather upholstered bed is also a wonderful deal—and is online only, so its 20% off is workin' hard. I know you love walking around Target, but trust me—staying home and shopping from your computer is going to pay off—up to 30% off, in fact.