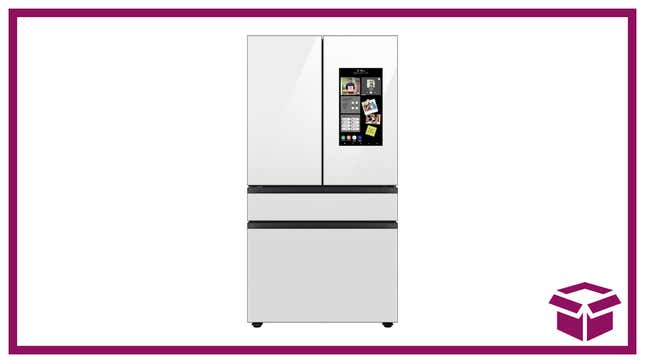 You might think you know refrigerators — but it's unlikely you've encountered one like from Samsung. When you buy a smart-tech option like this Bespoke 4-Door French Door Refrigerator, you're getting a whole suite of special functions in addition to customizable design. And you can save $1,300 when you purchase this model right now, thanks to one of Samsung's great sales.
Bespoke 4-Door French Door Refrigerator | $1,300 off | Samsung
A few details: this fridge is counter-depth, with changeable door panels to match the decor in your kitchen. Plus, the embedded smart-home tech means you can manage calendars, play music, access household cameras, and even see inside the fridge without opening it. "This fridge has it all!" wrote one happy reviewer. "Beauty, space, features, utility, customization, you name it! It takes a bit to wrap your head around all the functions and features but once you do, it becomes part of your kitchen, not just a place to store your food." Check out the deal now over at Samsung.