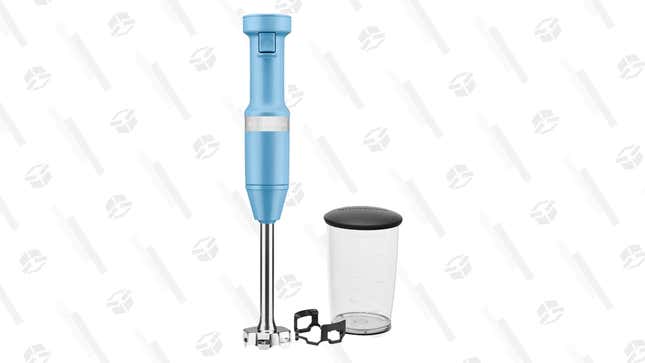 Wayfair's Presidents Day sale includes so much more than appliances and mattresses. Hand blender, immersion blender, whatever you want to call it: it's the kitchen item you didn't know you needed but you kind of need. It's perfect if you have any kitchen ambition—whether it's to make smooth curries, creamy soups, or perfect milkshakes. This baby can handle hot or cold with ease.
Snacktaku Drinks Pepsi's Time-Jumping 1893 Cola Flavors
KitchenAid Variable Speed Corded Hand Blender | $55 | 8% Off | Wayfair
The base is this stainless steel blade that whips up your smooth stuff at four different speeds—then nestles safely into the dishwasher. It even includes its own measuring cup, because you always need another. You want nice hummus? You got it.