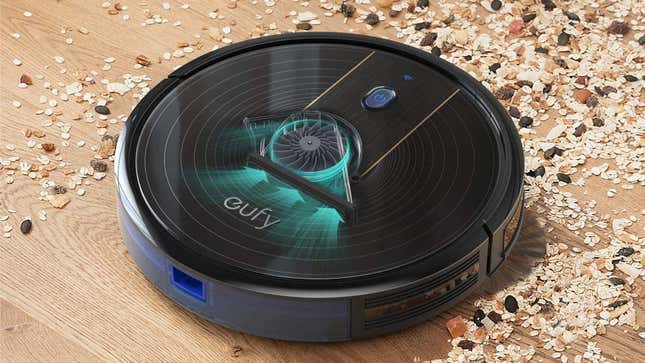 There are a lot of household products labeled "Smart" products for reasons that feel like a gimmick. And yet, the robot vacuum feels like it earns that title. It's given me actual time back into my day by allowing it to run a daily sweep of my apartment. I don't need to clean myself as frequently and am greeted by a freshly vacuumed apartment every day I come home. The eufy by Anker RoboVac robot vacuum is an excellent option. This self-cleaning robot vacuum has a high-capacity battery that lets it operate a full 100 minutes before needing to retreat to its charging station.

eufy by Anker RoboVac Robot Vacuum| $130 | Amazon
Right now, the eufy by Anker RoboVac robot vacuum is 35% off. Let yourself enjoy a lovely clean home without lifting a finger.