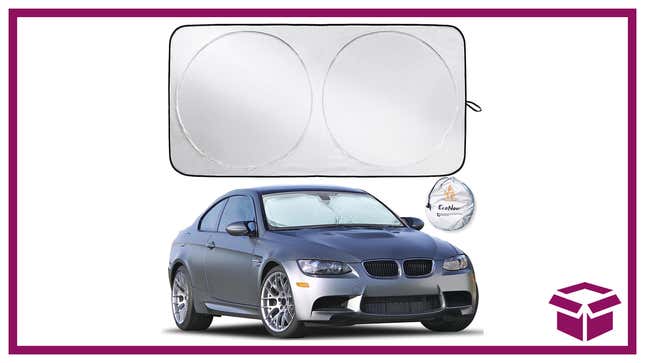 There's nothing worst than stepping into an overheated car. You can try opening the windows or blasting the AC, but those few minutes before it's able to cool down is torture. All the work you did on your hair is lost with it exploding in frizz or I'll the product you put in melting down your face. Not to mention the profuse sweating through the cute outfit you picked. Why not avoid all of that? This sunshade can help keep your car cool when it's overbearing hot outside. Then when it's not in use, it easily folds up into a small bag.

EcoNour Car Windshield Sun Shade | $17 | Amazon | Clip Coupon
This sunshade for sedans, small SUVs, and hatchbacks is down by 51%. You can also save an additional $2 when clipping the coupon on the item page.