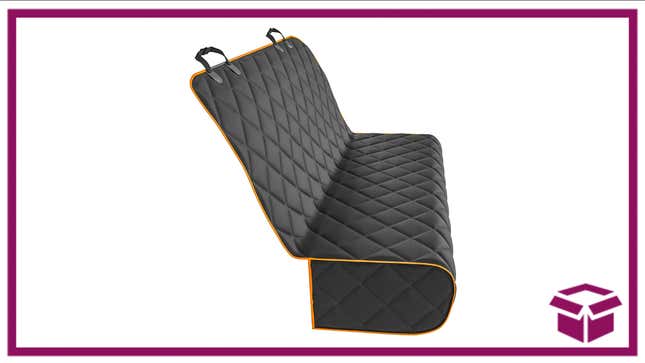 Tired of your car's seats collecting fur every time you take your four-legged friend along for a ride? Want to keep the inside of your vehicle a little tidier? Grab an Active Pets Car Seat Cover for just $27. It's a go-anywhere, do-anything seat cover crafted from a durable material that's comfortable, waterproof, and easy to clean. Plus, it fits most backseats with ease. You just need to snap the special buckles on to where you want to keep the car seat, and then it's all ready for your best buddy to ride on. And they'll probably be comfier riding around on this thing, too!

Active Pets Car Seat Cover | $27 | Amazon
You owe it to yourself and your pet to have a better, easier way to cart them around without making big messes. And for less than $30, you can have something that keeps you from having to bust out the lint rollers or take your car to be cleaned professionally to get rid of all the fur. Travel with your fur baby frustration-free. Both of you will be much happier in the long run, promise!