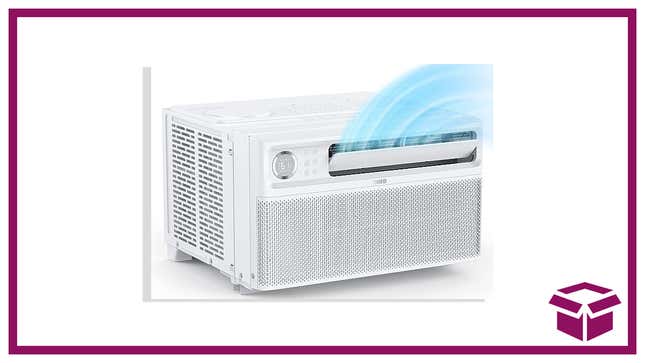 It's the one downside of summer — when those of us without central air conditioning have to survive a long stretch of hot days and nights. Luckily, Amazon has a great solution with this Dreo Inverter Window Air Conditioner, which you can get for a full 50% off (!) right now — $400 down to $200. All you have to do is clip the coupon on the product page, then enter promo code 100AC0020829 at checkout to get the full deal.
Dreo Inverter Window Air Conditioner | 50% off | Amazon | Clip coupon | 100AC0020829 
This is a great unit if your home runs warm when you need it cool. Dreo reports that it's number one in energy efficiency and that this unit will chill your room 41% faster than non-inverter designs. Reviewers also reported that it's easy to install and "extremely quiet... probably the quietest window unit I have ever owned." If you're ready to feel more comfortable at home when the heat outside is unbearable, check out this deal now — just clip the coupon and enter promo code 100AC0020829 to get the discount.