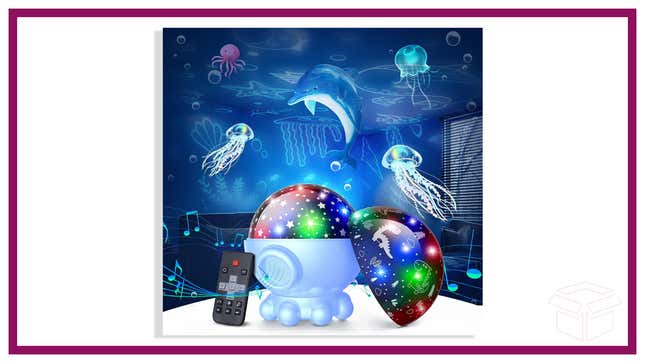 When I was little, I had those glow-in-the-dark plastic stars adhered to my ceiling. What kids have now is way, way cooler. This night light projector has three different themes and projects a myriad of patterns upon the ceiling. Fill the ceiling with stars and moons, a sea world, or a dinosaur world. With 51 lighting effects and 17 light colors to choose from, the possibilities feel endless — at least for someone still learning to count. They can also dim between three different light levels.
Night Light Projector | $18 | Amazon
The night light projector is normally priced at $40, but right now it's discounted by 50%. Plus, you'll save another 10% when you clip the coupon.