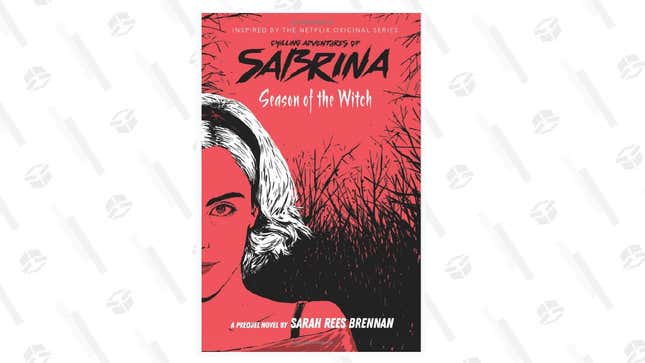 Season of the Witch Prequel Novel | $8 | Amazon
The final chapter of Chilling Adventures of Sabrina is now on Netflix. If like me you just aren't ready to fully let the princess of the Underworld go there are some fun supplementary pieces of media out there. Outside of the comics (which are brilliant) there is a trilogy of prequel novels to get your Greendale fix. Season of the Witch is the first in the series and it's 15% off right now.
This series takes place just before the show starts so it's a fun lead-in if you were planning a rewatch before binging season four. Here we have our young witch studying magic and all the wonder that will come with her powers. The gang's all here too: Susie, Roz, Harvey, Hilda, and Zelda. And of course my favorite cousin Ambrose. Sabrina wrestles with the idea that she only has a limited time of normal teen bliss before the big day of becoming a full-fledged witch. Being a Sabrina series you know spells backfire, mysterious spirits interfere, temptations swarm, and intentions go awry. Are you ready to walk down the path of night?
It will ship for free for Prime members if you prefer a physical copy. And the download is instant if you want the digital version.
---