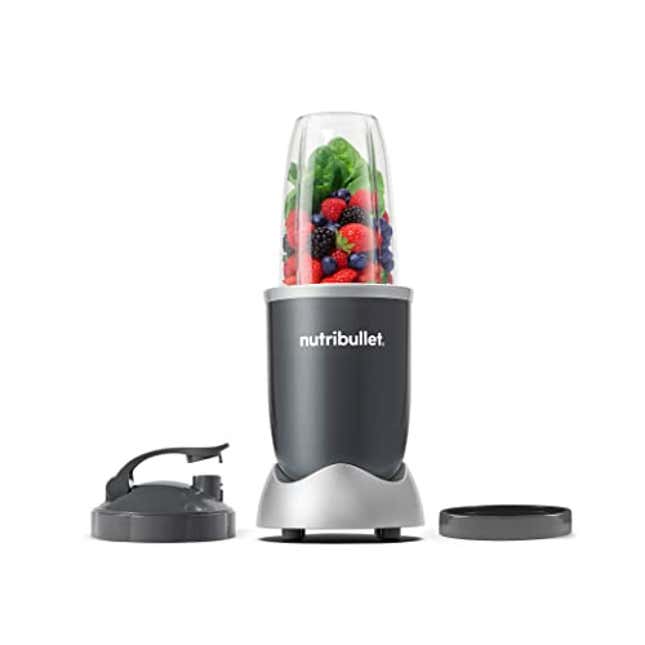 Are you tired of spending hundreds of dollars on store-bought smoothies? Look no further than the Nutribullet Personal Blender, now on sale for $58 on Amazon. This compact and powerful blender is perfect for whipping up your favorite smoothies, shakes, and even food prep. With its 600-watt motor, you can effortlessly blend fruits, vegetables, and more into delicious and nutritious creations.
One of the biggest advantages of the Nutribullet Personal Blender is its convenience. The 24-ounce cup is the perfect size for a single serving, making it easy to blend on the go. Whether you want to enjoy a refreshing morning smoothie or a post-workout protein shake, this blender has got you covered. And with its compact design, it won't take up much space on your kitchen counter or in your cabinets.
Another reason to invest in the Nutribullet Personal Blender is its versatility. Not only can you make smoothies, but you can also use it for food prep. Chop vegetables for a stir-fry or create creamy soups with just the touch of a button. The possibilities are endless, and with the Nutribullet's powerful blades, you can achieve the perfect consistency every time.
Not only is the Nutribullet Personal Blender convenient and versatile, but it also makes healthy eating a breeze. By blending your own fruits and vegetables, you have total control over what goes into your smoothie. Say goodbye to added sugars and preservatives found in store-bought options. With the Nutribullet, you can create delicious and nutritious blends that support your health and wellness goals.
The Nutribullet Personal Blender is now available on Amazon for just $58, a 17% discount from its original price of $69.99. This is a limited time offer, so don't miss out on this great deal. Click here to buy the Nutribullet Personal Blender today and start blending your way to a healthier lifestyle.