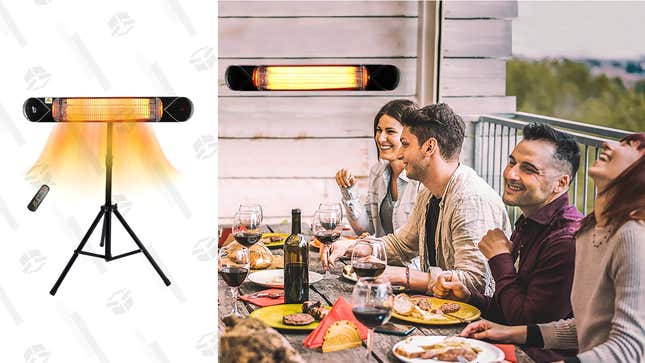 You have this lovely backyard. A nice long table to entertain guests, string lights overhead to set the ambiance and let you hang out there late into the night, but there's one problem. It's February. That's just too dang cold to enjoy the space this time of year. And that's exactly why you want an outdoor space heater. This one here has no loud fan motors, no carbon combustion, and no open flames—just clean and warm air.
Outdoor Space Heater | $204 | Amazon
This weatherproof heater comes with a stand and normally goes for $280. However, you can score one right now for 27% off. Time to take to the backyard all year round.