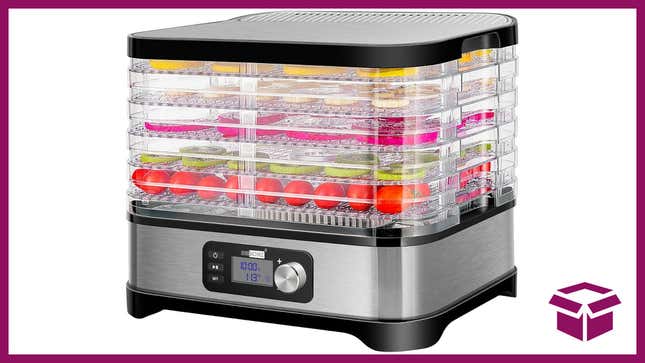 If you're sick of eating moist food that's full of wetness and unpleasant chewing sounds, then this Vivohome Food Dehydrator is here to help you out, and it's currently 30% off, making it only $70. This food dehydrator has five layers of trays to allow you to dehydrate a lot of food at once, has an easy-to-adjust temperature and timer, and is easy to clean too.
Vivohome Food Dehydrator | $70 | 30% off
The Vivohome Food Dehydrator is an easy way to help prepare snacks for a long journey, change up how you eat fruit, meat, and other things, or just to keep things in the kitchen a little more interesting. There are loads of things you can do with this once it's had its way with food, so grab one now and get experimenting.