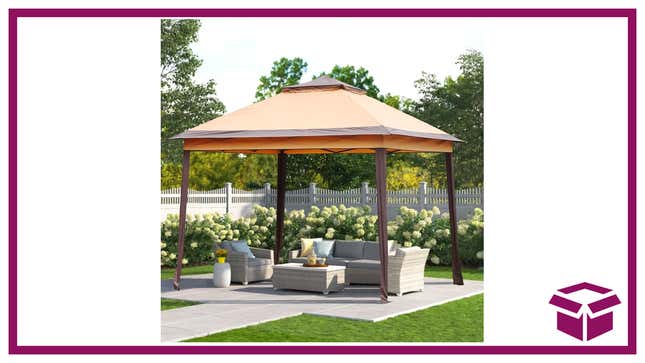 On a hot summer's day, you do not want to sip your seltzer in the sun. You should park yourself in the shade! Envelop your patio in a cooling canopy! It's $125 at Wayfair and has some notable features. This sturdy canopy keeps air flowing on hot days. And if you're trying to keep bugs out too, you can use the included zipper screens.
Snacktaku Drinks Pepsi's Time-Jumping 1893 Cola Flavors
GDY Outdoor 11' W x 11' D Metal Pop-up Canopy | $125 | 14% Off | Wayfair
This looks nice—with a steel frame and brown fabric that matches like ... a lot of patio furniture because patio furniture tends to be on the beige-y side. This similar canopy by GDY is $160 at Amazon—it's slightly smaller and definitely more portable—we love this Wayfair option for the price and the vibe.