There is the school of thought that all a home cook really needs is a knife, a cutting board, and a few pots and pans.

While that will get 90% of your cooking done fine, there's the other 10% that can really use some specialty tools. Those can include expensive items, like a stand mixer or food processor, but it doesn't have to. If you want to take your cooking up a notch for cheap, there are tons of under $20 tools that can do that–and take up less space than a stand mixer, too.
---
G/O Media may get a commission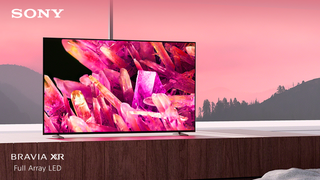 $400 off
Sony 55 Inch 4K Ultra HD TV X90K Series
Microplane makes a very fine rasp designed for zesting and grating, but for my money, the company's larger fine grater is the best do-it-all tool in the lineup. Broad enough to quickly grate cheese to add delicious flavor to salads, veggies, and pasta, the blades are small enough for zesting citrus, too. Citrus zest can do a lot for adding flavor from everything to sauces and spreads to marinades and, yes, pasta. If you love cooking with garlic and ginger but find mincing it to be a pain, you can grate that on a Microplane, too. It makes a fine paste that adds way more flavor than larger chunks of garlic you might cut with a knife.

Digital scales are a super low-profile way to do all kinds of fancy things in the kitchen. For starters, if you use a French press or Chemex, it's a very easy way to measure out a precise amount of coffee. Because you can zero out, or tare, the scale with the coffee maker on top, you can easily add just the right amount of grounds without having to do math before you've had your morning dose of caffeine. If you're ready to depart from mixes for baked goods and bread, measuring things like flour by weight is also an easy way to be precise. Many non-American recipes are written entirely by weight, meaning you can weigh each ingredient, tare the scale, and add the next ingredient. The scale shows weight in both imperial and metric units, meaning you'll never have to convert non-American recipes, either.

Chances are, even the most basic kitchen has a peeler hiding in a drawer. (If you don't, these chef favorites are $8 for three). But if you get a peeler that julienes, you have an easy way to add flavor and color to salads and more. Part of what takes a salad from boring to interesting is the addition of more texture and variety. This is why it's often worth it, in my opinion, to pay someone else to make your salad for you. It's a quicker and easier way to chop down carrots, squash, and radishes (or all three!) down to bite-sized strands. It's also an easy way to make vegetable "noodles" without having to pull out a spiralizer.

Cast iron gets a bad reputation as being fussy to care for. No soap! No water! Don't look at it the wrong way! But, in reality, you can give it a good scrub as long as you coat it with oil after use. (You also don't have to! Sprinkling it with coarse salt and rubbing it with a rag or paper towel works too! As does boiling a bit of water for truly stuck-on bits.) However you clean it, it'll give you the ability to make one-pot dinners with ease, or just fry crispy, perfect eggs. The heavy cast iron requires retains heat better and gives a superior sear compared to modern non-stick pans.



Prepping ingredients before you start cooking can make you feel way less harried once the burners are turned on, because you'll know that your pre-measured spices, oils, garlic, and small amounts of other ingredient will be at the ready when the time comes. These Duralex Lys bowls stack nicely, and can be stored next to your regular mixing bowls. If the idea of dedicated prep bowls seems silly, they can also be used for serving sauces, dips, and even small scoops of ice cream. The tempered glass, made in France, can be microwaved, frozen, and yes, put in the dishwasher.

---