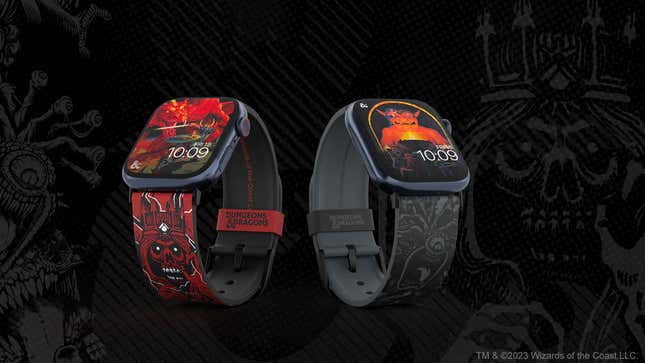 You may not be able to wear a graphic tee to work, but I sure bet you could wear a MobyFox smartwatch strap! MobyFox makes straps for Android and Apple watches that show off your fandom in a stylish way. The silicone watch straps start at $40, the leather ones around $60. Your purchase also unlocks matching watch faces on the MobyFox app, MobyFace.
Snacktaku Drinks Pepsi's Time-Jumping 1893 Cola Flavors
MobyFox Smartwatch Straps | MobyFox
And what fandoms may appear on your watch strap? Star Wars, Marvel, the Beatles, and so, so many more—nerdier, like Stranger Things and Dungeons & Dragons, or sportier like NFL and Major League Baseball. They're shockingly stylish, amazingly high-quality, and hey—you can definitely wear your fandom to work with a MobyFox strap.