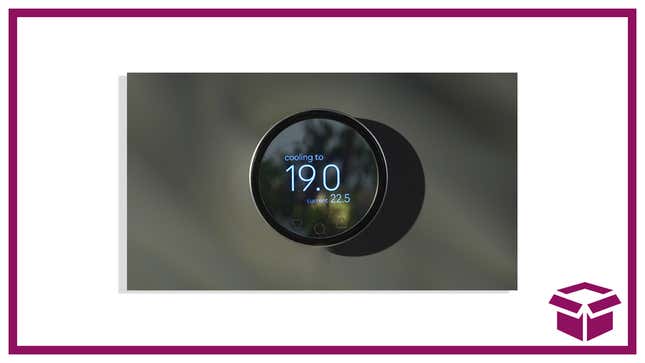 Do your window AC units struggle to deliver the right temperature for your home? We've got a product that can help. The Klima Climate Controller is like a smart thermostat for your AC units. After a quick and easy set-up, you will be able to program and schedule your home temperature right from your phone. And Klima delivers all kinds of features designed to reduce your energy bills and make your living spaces more comfortable, no matter what time of year it is. Check it out now and save $70 when you pre-order — units are scheduled to ship in Oct. 2023, so it's worth acting fast.
Klima Smart Climate Controller | Save $70 when you preorder | Boldr 
Energy cost-savings are a major motivator and selling point for Klima. After all, easily programming heating and cooling schedules with your phone was once limited to people with more traditional smart thermostats. But with this system, it's available to everyone, no matter how wonky your current AC setup. In addition to easy scheduling, the technology can sense how many people are in your home and regulate the temperature accordingly. It will even turn off when it detects an open window, making sure no cool air is wasted. The whole package works to reduce your energy bills by up to 30% — and pay for itself in the process.
These set-it-and-forget-it features will automatically make your home more energy-efficient. And they're easily adjusted using an app on your phone, so you can monitor and perfect what's happening with your home temperature from anywhere. The system is wireless and takes minutes to set up — Klima connects to your home Wi-Fi and registers the remote signal for your AC unit(s), allowing you to control everything from your phone. It's designed to be easy to use on the front end and to automate your temperature once programmed. Set it up, and you'll immediately reap the benefits of an AC system that works with you rather than against you.
It's hard to overstate the convenience of a system like Klima, especially for people whose AC units don't deliver great temperature control. Taken together, all the features can help transform those old systems, giving them (and you) a new lease on life in the hot summer months. The app can even help you regulate the temperature across multiple properties if that's a functionality you need. With all the features accessible from your phone, you don't have to think about what the temperature will be like when you get home — it's all easy to program so that you can enjoy great climate control without further thought.
We've focused on the advantages of using Klima for the summer. But Boldr, the company behind Klima, also wants to guarantee your comfort when it gets cold. That's why they've created two excellent electric heaters — Kelvin and Fara. Kelvin, which starts at $399, is designed to blend seamlessly with your decor while hanging on the wall. And it's engineered with smart technology, allowing full control from your phone, just like Klima. Fara is a compact heater with the power to warm an entire room. It comes in three chic colors and starts at $99 (you can add smart capabilities for $51 more).
Originally written by Elise Caplan on 8/17/2023 and updated with new information on 9/13/2023.