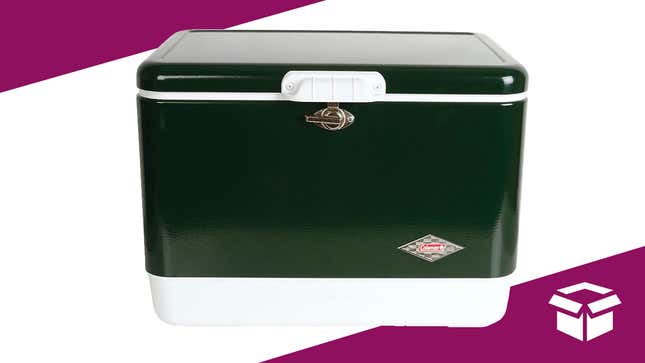 Hot weather, cool drinks: what could be better? Grab this Coleman steel-belted cooler for $150 at Amazon to make sure you always have a cold one on hand. Heavy-duty and high-capacity, this cooler keeps drinks cold for up to four days! That said, it's perfect for taking on a family camping trip or to the beach for a long day. It'll keep ice frozen til temperatures hit the 90s (Fahrenheit, that is).
Snacktaku Drinks Pepsi's Time-Jumping 1893 Cola Flavors
Coleman Steel-Belted Cooler | $150 | 25% Off | Amazon
Stainless steel is so much better than your insulated plastic; it's stain-resistant and totally solid, built for many summers of use. Did I mention it holds 85 cans? It holds 85 cans. A lot of cans. $150 is the lowest price it's been in a while—and probably the lowest it'll be for the summer. Stock up, and keep those drinks ice cold.