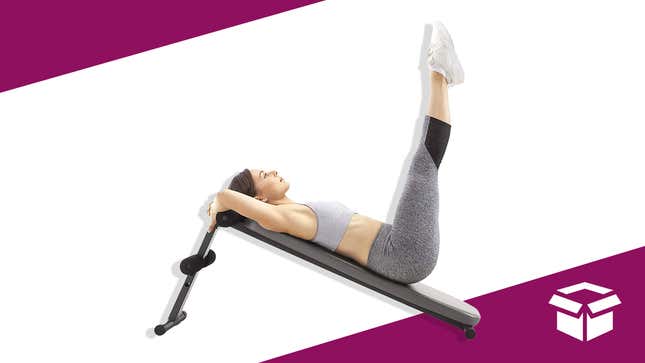 Summer is just around the bend. Get your workout in at home with the help of a pull-up bar stand. Sculpt your core by working your body against gravity with sit-ups, leg lifts, decline dumbbell presses, and more. The Macy Apex Utility Bench makes for the perfect home gym with a footprint of only 51" by 13". The adjustable roller pads let you safely perform exercises and its foot anchors can be adjusted to three different positions.
Snacktaku Drinks Pepsi's Time-Jumping 1893 Cola Flavors
Macy Apex Utility Bench | $62 | Amazon

Normally the sit-up bench goes for $120, but you can score it right now for just $62. That's nearly half off from its original price.