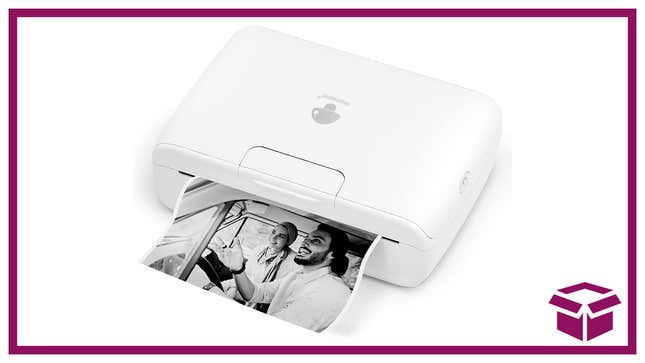 A mini Bluetooth printer makes for a fun little tool or even a gift. A great thing to bring on a vacation or bachelor/bachelorette party. Honestly, I love my little thermal printer as a DM for Dungeons & Dragons. Makes it easy to print out monster stat blocks on the fly to use as a quick reference when running a session. This one here requires no cartridges, toner, or ink – just the paper. Connect it to the app on your phone via Bluetooth to print photos, PDFs, and more.

Phomemo M04S Bluetooth Portable Printer | $68 | Amazon
Typically this Bluetooth portable printer goes for $120, but right now it's 43% off. That brings the price down to just $68.