After one of most active nomination rounds we've ever seen on Kinja Co-Op, it's time to choose your favorite wheeled carry-on bag. Which of the top five nominees will roll to victory? Check them out below, and don't forget to vote.

---
Airline pilot here. Most of us have the same bag for a reason, Luggage Works Stealth 22". Largest bag that qualifies as a carry on for airlines, very roomy, and will not let you down. Wheels are inline skate wheels that are easily replaced and do not fail without warning, metal frame, simple metal retractable handle, plenty of pockets, hooks to hang things from it, and ways to organize stuff. Mine is now 6 years old and has been around the world in every kind of plane, including 2 years being thrown in and out of the back of a small turboprop for 8 legs a day and other than replacing the bearings in the wheels once is completely original. If I decide I want it repaired they offer full repair services as well. Most airline pilots in the US have this bag, or a variation of it for a reason. Mine has also served as a seat wheeling my young son around many airports. - Eurylokhos
Airline pilot also. Had mine over 9 years minus a 1.5 yr furlough but I'm sure I used it some then. Only one wheel change and some fiddling with the handle. 95% still there and working. Lost a couple zipper tabs. No one hardly buys the taller model.

You will wear out the bearings on many sets of wheels before the rest of the bag needs anything.

The top IS soft though, so beware what you check in it.

The thing WILL FIT in the EMB-145 overhead bins if you don't put anything in the sides. Lift the wheel slightly and the door will close. Same to fully open. Flight attendant may or may not be cool about it but if it's not packed too heavy, just let her test the weight of it. If she's SUPER *SUPER* cool, ask if there's an empty galley cart to stuff it in or in the closet if the crew has a day tripper with them. They sometimes use a foldable roller cart thingy. Or behind the last row on an EMB-135. But those are all crew spots, so super YMMV - beachfitrob.com
---
G/O Media may get a commission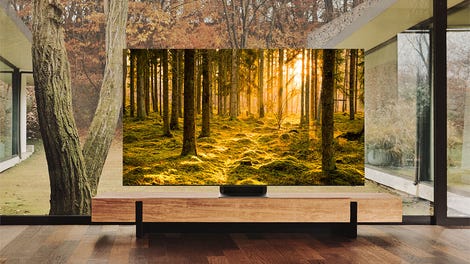 Up to 40% off
Samsung Smart TVs
Because if your airplane gets shot out of the sky, at least your luggage will survive. And then be a pretty decent flotation device. They are figuratively bulletproof and incredibly well built. They are the technical maximum size for a carry on, most others are too bulbous and aren't technically within the specification. It's lockable with real locks, completely waterproof (IP-67), and has a lifetime guarantee. Only downside is that you lose a little bit of interior space with how overbuilt it is, and that it's heavy, but it's on wheels, what does that matter? - FireAway3
---
Editor's Note: There's also a newer Maxlite4 available.
Great bag - roomy, well-built, and fits in every overhead bin I've ever tried! Suitcase just glides over any and every surface (well, maybe not gravel...) - Arkansas Aggie
---
Lifetime warranty, it's repairable, the wheels and bearings are skateboard wheels so they are replaceable. Can't think of getting anything else. - CatoUticensis
Ditto on this one. How has mine for a couple years now and it's still in great shape. I spent lots of time on the road. The wheels are fantastic and its fairly light. - Juanlaverga
---
http://www.amazon.com/Briggs-Riley-Domestic-Expandable-Upright/dp/B00MWWQ364/ref=sr_1_1?ie=UTF8&qid=1461171235&sr=8-1&keywords=Briggs+%26+Riley+Transcend
Briggs & Riley Transcend, really any of their stuff is great. A true lifetime warranty, extremely durable and attractive. This is the stuff pilots buy. - tytanium
Having averaged 1 million miles per year in the air for the past 4 years, I can definitely vouch for B&R bags. Pricey, but they're a one-time buy. - Mike Villa
---
---