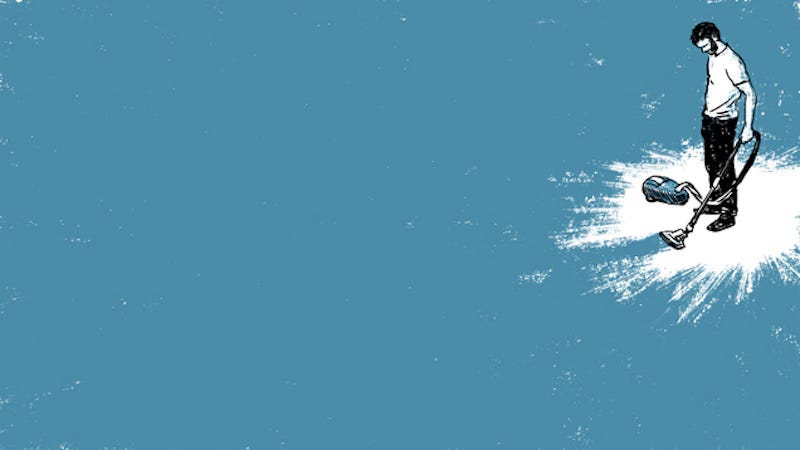 On Monday we asked you for your pick for Best Vacuum, and we've sucked up your long list of nominations to find the top five. Read about them and then cast your vote in the poll below.
Note: We did not include robot vacuums, shop vacs, or other non-standard vacuums here. They will have their chance in future votes.
---
Sure, it comes with a hefty price tag, but it certainly does not disappoint in any aspect. I vacuumed my apartment with one of the newer Shark Navigator models, and then immediately revacuumed it with this Dyson, and it was amazing what additional dirt/dust/pet hair/stuff it picked up. The "complete" model comes with an tool that makes vacuuming pet hair, and anything really, off of furniture super easy. That tool alone attached to the hose is more powerful than any other full-sized vacuum I've ever used. It was undoubtedly money well spent. - stcmd
I'm a frugal person who would normally think that spending $500 on a vaccuum is total insanity... but then I got a Dyson "Animal." At the time I bought it, we had two dogs, two cats, and wall-to-wall carpeting. The improvement over every other vaccuum we had ever purchased was astounding. That was 8 or 9 years ago, and it still works great... - GG

---
Extremely lightweight and compact, making it easy to store out of the way. Extremely good at vacuuming hard floors, carpets, furniture, and rugs. Replacement bags are inexpensive. The retractable cord is a godsend for those of us that hate re-spooling power cords— just step on the button and the cord will pull itself back in. Because upright vacuums are bulky and a pain in the butt to use. - Mifune
The Miele canister vacuums are simply the best. Full stop. End of voting. There are so many great things about them (most of which you've already covered), but my absolute favourite is that they're quiet. I've had full phone conversations while still managing to get the house vacuumed without even thinking about it, and you can even listen to music while you clean. They also somehow manage to be quiet while still being incredibly powerful. The best, I say! - BingleyJoe
---
I bought the Shark Navigator NV352 about a year ago. It is awesome. I have a dog with short hair that is not terribly visible on floors and I am consistently amazed at how much dog hair is inside this thing when I vacuum. It works great on low- and high- pile carpets and on bare wood floors. I even use it in the kitchen before mopping to pick up loose stuff. Add to that that it's less than $150 and I recommend it to everyone. - Eric Larson
---
Big fan in our house of the Dyson bagless DC33 ... it's rugged, cleans hard, adjustable for wood floors, has no bag and washable HEPA filters so you shouldn't ever have to invest in anything else for it, ever, and it seems like it'll last about 50 years.

It's a touch pricey (we paid a little over $300), but as there's no consumables if you use a vac regularly it's worth it. The hose extends a mile, so it's great for getting in your car and high ceilings too. - TechTalk WRLR 98.3FM
---
Dyson DC44 Animal Digital Slim MK2
I have one of the cordless Dysons — the DC44 — and I absolutely love it. It's super light, which makes it so easy to zip around the house without any hassle, and I really like the dock it comes with because it just hangs out on a wall for easy access. I'll be most interested in hearing what other people love and why, especially if anyone has experience with vacuums similar to the cordless Dysons in a lower price range. I believe Shark makes one. - Jolie Kerr
---
---
We work together with you to find the best products and the best deals on them, click here to learn more. We operate independently of Editorial and Advertising, and if you take advantage of an item we cover, we may get a small share of the sale. We want your feedback.