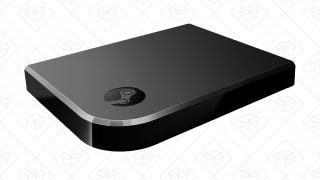 If you haven't picked up a Steam Link for your PC yet, Amazon has them for just $15 right now. That's an all-time low, and a steal if you want to enjoy PC games on your TV without, you know, putting your computer next to your TV.

If you missed out on the pretty big savings last year on the Steam Link, here's your chance. Grab one for $20 and get connected for a whole lot less.

If you missed out on the Steam Link and Steam Controller discounts during the summer sale, Amazon's marked them both back down to $35, matching an all-time low.