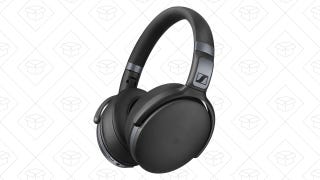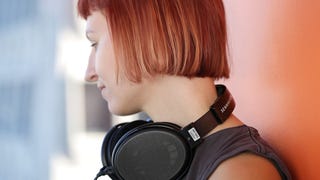 Back in 2016, Massdrop's HD 6XX, which was basically just a blue version of Sennheiser's legendary HD 650 for way less money, blew a hole in the barrier to entry for audiophile-quality open-ear headphones. The HD 6XX repeatedly sold out before getting all the way down to $199. Well, the HD 58X is here, starting at…
We don't like to begin articles with "what else can anyone say about...", but Sennheiser's HD 650 demands such a lead-in. Massdrop's update, the HD 6XX, changes nothing of consequence except the price.
If you're still rocking the terrible earbuds that came with your phone, it's time to do yourself a favor and upgrade. These Sennheiser headphones come with a mic and inline remote, and sound way better than your EarPods.
Whether you prefer on-ears or earbuds, we've found a couple of good deals for you today. The MEElectronics S6P earbuds are IPX5 sweat and water-resistant, and they even come with a bonus smartphone armband for working out. They normally sell for about $10 more.
If you ever use the terrible earbuds that shipped with your smartphone, stop what you're doing and replace them with this pair of Sennheisers, marked down to an all-time low price today.
There's nothing quite like having adolescent profanity screamed at you through this Sennheiser X320 Xbox 360 Headset. They get good reviews and are discounted to their lowest price to date, just $37.01. * Anger-management therapy not included.