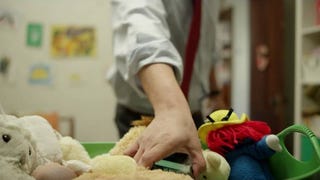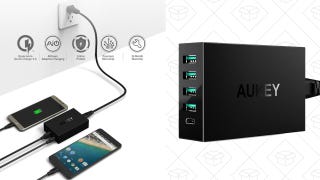 Back down to its lowest price ever, this handy $20 wall charger from Aukey not only features four USB ports, but has an added USB-C port as well. You'll be able to charge all your devices at once without fiddling with any special adapters. No one likes to fiddle. Plus, it supports everyone's favorite Quick Charge…
We're no strangers to portable car jump starter/USB battery pack combos around these parts, but the Jackery Spark may be one of the best deals yet. This one is a fairly larger than the Aukey one we mentioned last week, putting out 800 peak amps to jump start your car and 18,000mAh of power to jump start your phone.

If you somehow didn't end up with an external battery in your stocking this year, how about this Jackery Titan for only $28? Use the code JKRTITAN and pick up this 20,100 mAh battery.
By now, most of you probably have a USB battery pack or two to keep your phones charged, and that's great! But I'm willing to bet most of them won't start your car if its battery dies.

Curse my Verizon CDMA mobile plan! For those of you fortunate enough to be on a GSM-based network, 1SaleADay has the Unlocked GSM Samsung Galaxy S4 Mini for just $399.99. As my phone ages and my existing contract comes to a close, I'm always on the lookout for deals like this to keep me out of the clutches of a…
This is a new low price that works for new and existing (now $99 for existing) Sprint customers who are in a position to sign a new contract. Amazon has the HTC One 4G Android Phone for just $79.99. Elsewhere, the lowest we've seen it is around $99 with contract.