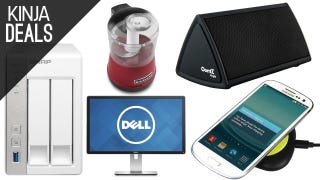 We've picked out tons of great stuff for you today, but as always, you can find even more over on Kinja Deals.
Here are our favorite deals from around the web, but as always, you can find a lot more here. Let us know in the comments what else you'd like to see in this post in the future!
If you think our daily deal coverage was getting a bit heavy, we agree. What you'll see on our main site homepages now will be the best of the best in terms of deals, and those who want everything can still visit our full post on Kinja Deals, which goes up earlier.