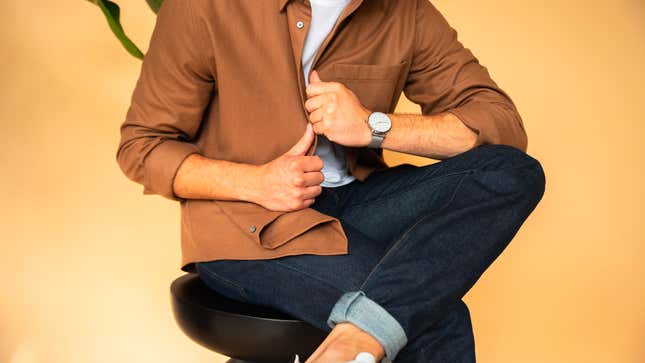 How many times have you reached for a watch in your drawer, only to find that it's dead? Watch batteries are a pain to replace, too. What if you didn't have to? What if your watch were solar-powered and reliable enough to count on even when your other watches failed you?

Meet Solios, a trailblazing brand that emerged from the minds of two university friends, Samuel Leroux and Alexandre Desabrais, back in 2018. They envisioned a statement accessory that wouldn't just be stylish but also planet-friendly.
Together, they worked to create sustainable watches powered by the sun. Traditional watches need battery replacements far too often, a process that can cost $10-$60 each time you need a new one. With Solios you're not only saving money and time, but you're also keeping toxic batteries from ending up in landfills.
According to Solios, a single one of their watches can prevent 20 batteries from adding to our planet's waste. It's a watch that you'll love for its style, and cherish for its conscience. And there are plenty of different models to choose from, too.
The Solar Classic is brings together chic design with sustainable tech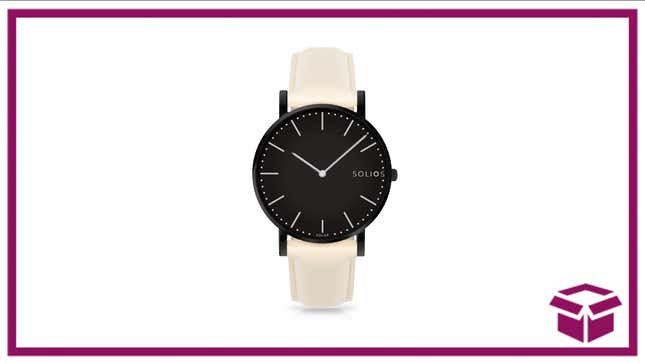 Meet the Solar Classic, the original brainchild of Solios that beautifully marries elegance, sustainability, and durability. This watch is proof that you can keep time while keeping the planet in mind.

Enveloped in a slim 8mm case made from certified recycled stainless steel, the Solar Classic exemplifies minimalist aesthetics. The case is topped with hardened mineral glass, reinforced with a tough sapphire crystal coating to fend off scratches. This is a timepiece that's built to endure.
But what truly sets the Solar Classic apart is its heart - a solar cell. This ingenious feature allows the watch to charge itself under both natural and artificial light, boasting an impressive power reserve of six months. That's right, no battery replacements. Ever.
The Solar Classic isn't just about looking good on your wrist, though. It's about making a real impact. With every watch sold, Solios pledges to restore an acre of rainforest. Your fashion choice could be a part of something bigger - a step towards a healthier planet.
Solios' Mini Solar has all of the features of the Classic and is built for an active lifestyle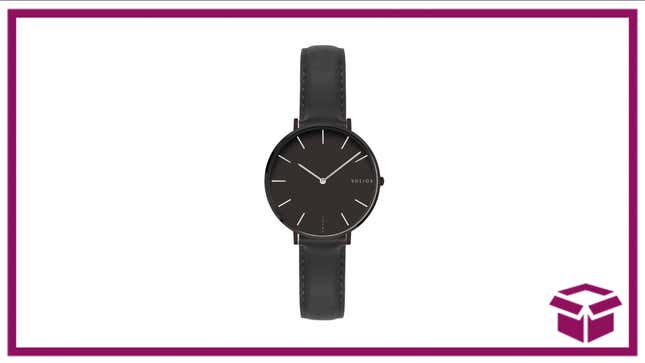 The Solios Mini Solar is the perfect fusion of style, sustainability, and strength, specifically crafted for smaller wrists. Encased in a sleek 6.5mm thin body of certified recycled stainless steel, the Mini Solar features a minimalist dial that's as chic as it is eco-friendly.

With quartz solar-powered movement, an easily interchangeable strap, and a lug-to-lug measurement of 34.0mm, this watch is a small accessory with a big mission.It's water-resistant up to 3 ATM and comes with a sapphire-coated, hardened mineral glass, ensuring it stays unscathed and scratch-free. It's absolutely perfect for those with an active lifestyle who need to ensure their watch keeps a low profile – and it works best for anyone with smaller wrists, too.
Like the rest of the Solios line, it's powered by a solar cell, which recharges itself under any type of light to store up to six months of energy, leaving you with a watch you love without having to change the battery over and over again.
Taking Solios Watches elegant design to another level is the Solar Curve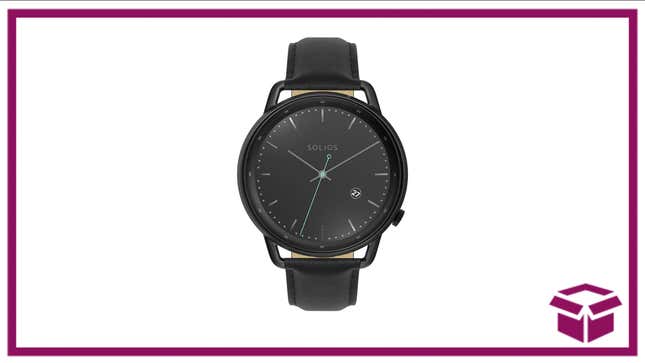 The Solar Curve is a revolution in solar watch design. This unique timepiece features a curved case that perfectly fits your wrist, a standout second's hand, and a date feature stylishly positioned at 4 o'clock.

With its double-domed sapphire crystal, a first in the solar watch industry, the Solar Curve beautifully merges aesthetics, sustainability, and innovative technology.
The 10mm case, crafted from certified recycled stainless steel, houses a solar-powered movement that can store up to six months of power after just two hours of sun exposure. Forget about time-consuming and costly battery changes, and instead focus on coordinating your watch with your outfit, courtesy of easily interchangeable straps.
With quartz solar-powered movement, water resistance up to 5 ATM, and a lug-to-lug size of 46.0mm, the Solar Curve is a classy and great-looking piece of sustainable wear.