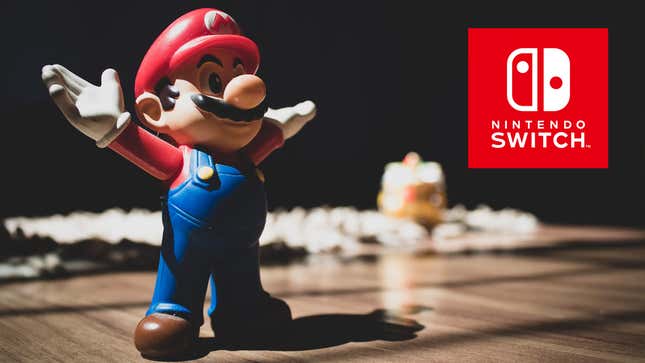 These are the best Nintendo Switch deals available now.

Now that winter is here, it's prime time to find a comfy spot inside and lose yourself in a great game. Luckily, you can find some killer deals on Switch games right now, including a mix of recent and older releases.
Snacktaku Drinks Pepsi's Time-Jumping 1893 Cola Flavors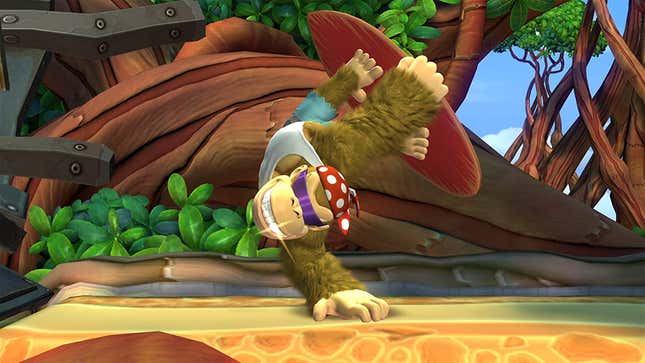 The brutal and beautiful Donkey Kong Country Tropical Freeze is one of the best games you can play on your Nintendo Switch you can grab a physical copy from Amazon for $50 right now. If you're looking for a fun platformer to play either solo or co-op that's a bit tougher than the latest Super Mario Brothers 2D sidescrollers, definitely give this ported Wii U title a shot. We don't know how long this price will last, so don't turn into a Cranky Kong if you miss out.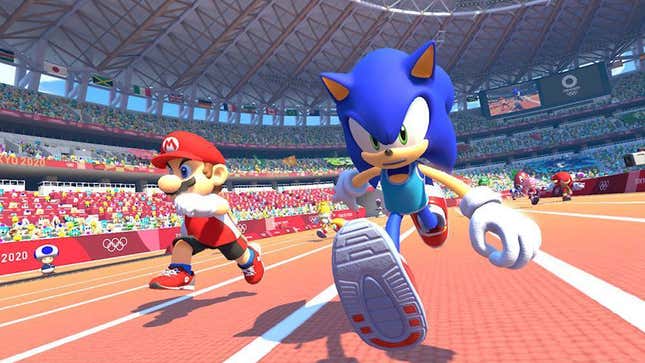 Even though our Olympics didn't actually take place in 2020 due to ... extenuating circumstances, Mario and Sonic are seemingly protected against global pandemics so they managed to still gather to compete like they always do in Mario & Sonic at the Olympic Games Tokyo 2020. Play both classic and new events with a huge roster of both Mario's and Sonic's friends for just $40.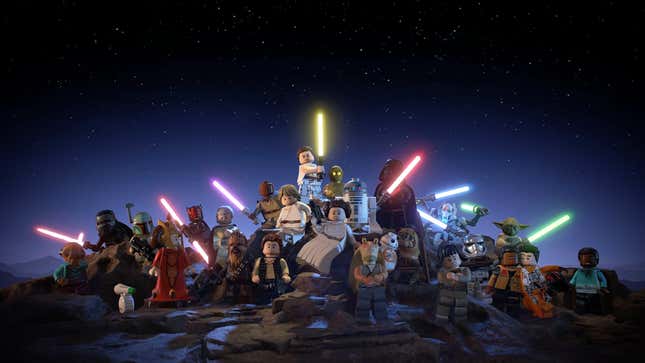 The LEGO Star Wars: The Skywalker Saga covers the three main trilogies we have now and does so with all the jokes and charm we've come to expect in the LEGO games. This is not to be confused with LEGO Star Wars: The Complete Saga—an incomplete story of the Star Wars movies. I know, it's confusing—but it's not LEGO's fault the other game came out before Disney bought the IP. The Skywalker Saga is just $36 on Amazon for Nintendo Switch right now.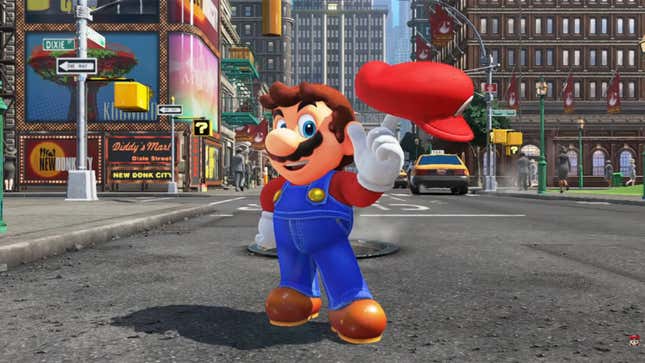 Our mustachioed friend in overalls has never felt so good to control. Packed with several unique and thematic kingdoms to explore, with New Donk City being the standout, this game is a wonderful tribute to Mario's history from the original Donkey Kong arcade, to his side-scrolling NES classic, to his first time in a 3D space with the N64. Super Mario Odyssey manages to be an excellent game and a must-have for Switch owners. You can (and should) play it for $47 which is what it is going for right now.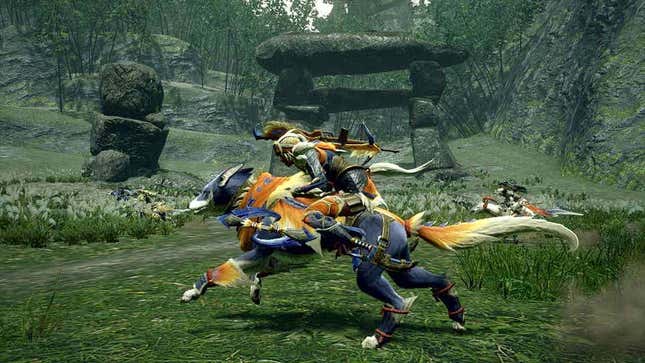 One of last year's best-reviewed Switch games, Monster Hunter Rise delivers a totally new edition of Capcom's beloved action-adventure series, letting you team up with allies as you amass loot and take down massive beasties. Save nearly $11 off at Amazon right now.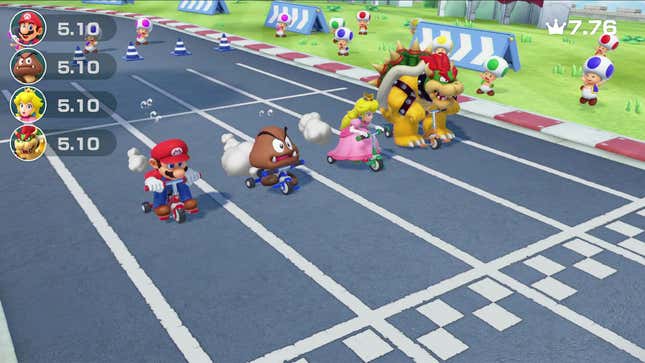 If you're liking Mario Party Superstars and want even more of it, Super Mario Party is the first installment to come out for Switch and a solid pick at that. There are a lot of cool ideas in Super Mario Party like the dice partners mechanic and some of the motion control/HD rumble minigames. You can also play as Goomba which is downright silly and great. Super Mario Party is discounted to $40 at Best Buy so why not pick it up and keep the party going, eh?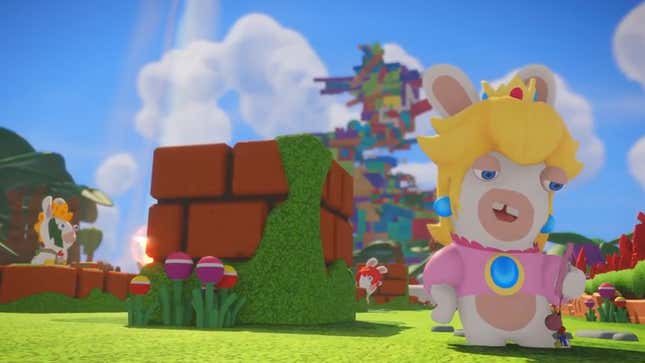 Five years later from its original release and I'm still in disbelief this game exists—a Mario game developed by Ubisoft featuring the Rabbids. Even more shocking, the game is pretty good. Really good actually. It whips. If you're a fan of turn-based strategy games like XCOM or want to dip your toes into the genre, this is an excellent example of one and is a fantastic starting point. You play as Mario and his friends like Peach, Luigi, and Yoshi as well as Rabbid forms of each of them as you take on weird amalgamations of classic Mario enemies mixed with the Rabbids. Also, Mario has a gun.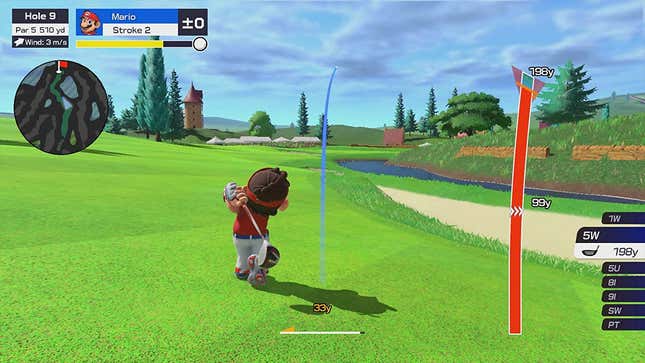 The latest spinoff of Mario and company dipping their toes into the sports world comes in the form of Mario Golf: Super Rush. The golf controls feel great and the game is a blast to play—especially with friends. There just isn't a whole lot to do in it. The Adventure Mode feels very cobbled together or as if they had to cut a lot of ideas coming in at around five hours to complete. The new Super Rush mode can provide some hectic fun, but if you're like me, you're just in it for the standard game which is real solid.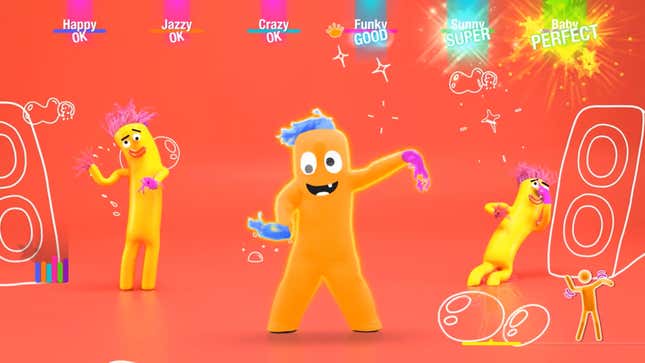 Just Dance 2022 is jam-packed with songs I don't know because I'm over-the-hill in terms of Top 40 hits. I've been listening to exclusively Japanese Breakfast lately, but I'll rattle off some tracks included in this one and it's up to you to figure out for yourself if I actually heard them or not (chances are no). Taylor Swift—Love Story (Taylor's Version), 24kGoldn ft. Iann Dior—Mood, Billie Eilish—Happier Than Ever, Olivia Rodrigo—Good 4 U, Dua Lipa—Levitating, Camilla Cabello—Don't Go Yet, and more. The game is down to $20 so have at it.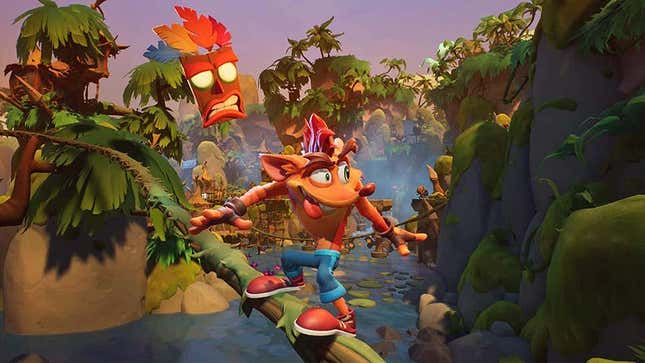 Crash Bandicoot 4: It's About Time takes us all back to our roots. With this release, plus Ratchet & Clank: Rift Apart, and the long-awaited sequel Psychonauts 2, I feel we may be on the cusp of a return to 3D platforming. And you can get in on the action for just $27. There are more playable characters, abilities, bosses, and worlds than ever before, so if you're not interested in next gen right now, this is a fine way to keep busy until the games start rolling. Though for folks out there with a Series X, you'll be happy to know the game is also optimized for your console.
This story was originally published by Andrew Hayward on 04/16/2020 and updated by Joe Tilleli with new information on 08/16/2022.