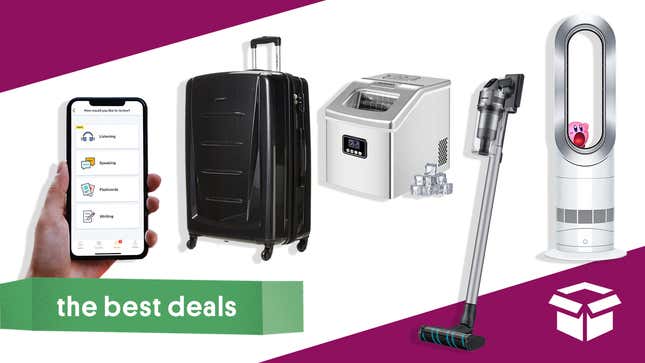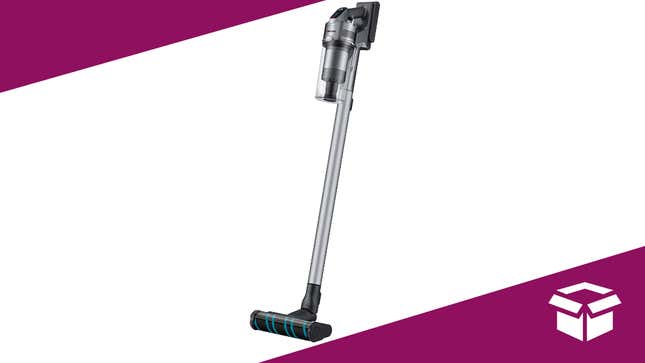 We're always fans of Samsung deals—and of cordless stick vacuums, like this Jet 75 Cordless Stick Vacuum. Right now, you can grab this beauty for $300, down from $500. This lightweight, multi-surface wonder converts to a handheld for narrow or high surfaces. Because the Samsung Jet 75 has a Turbo Brush and intense suction that works on many surfaces, this is great for families with pets. It's also important to note the 5-Layer HEPA Filtration for this reason; it filters dander, pollen, and other allergens with ease. A nice cordless stick vacuum is a small investment for a super-clean home year-round—not just for spring cleaning!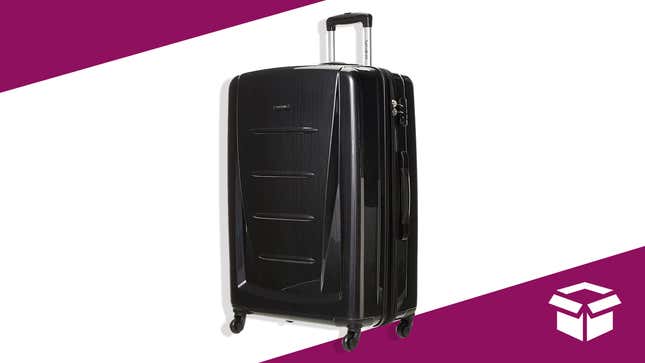 Get out and see the country in 2023. And do so with the help of this stylish piece of check-in luggage. The 360° multidirectional spinner wheels make it simple to traverse the airport or cities, and the retractable handle can be used to push or pull. Plenty of space inside for all your belongings and they'll be well-protected thanks to the durable, hardshell exterior. Available in a variety of colors that you can easily spot from across the luggage return. This 28" suitcase is now down to just $153 at Amazon. That's over a 50% discount from its usual price of $310.

Always Have Ice Cubes Handy With a Countertop Ice Maker for $60 off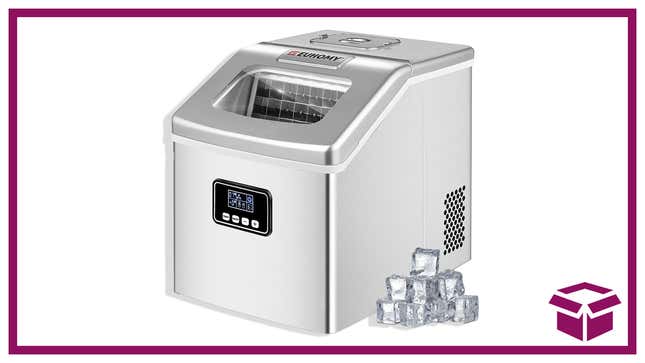 I had always wanted a refrigerator that had a built-in ice dispenser. Growing up, it was the height of luxury in my eyes. I desperately wanted to install a fridge with one once I had my own place but realized the water hookup was on the opposite side of my kitchen. It would have been way too expensive to reconfigure the entire kitchen just so I could get my ice. Here is the next best thing. Get a countertop ice maker so you always have ice handy. This one can make 40 lbs of ice over the course of 24 hours. In a rush with an empty ice maker? No worries, it can make 24 ice cubes in just 12 to 18 minutes. This Euhomy countertop ice maker typically goes for $230. Right now it's on sale for just $170. That's a $60 discount.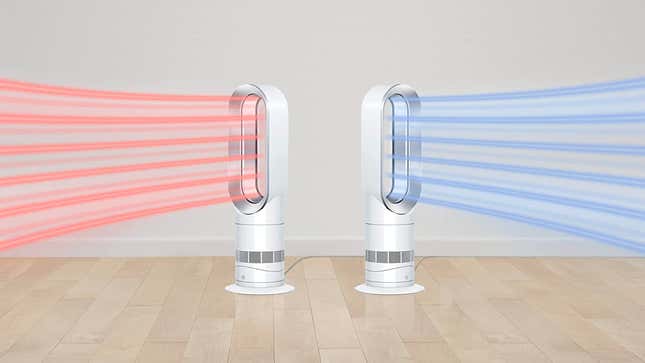 A wise person once said, "A fan is only useful when it is hot out." I'm not sure who—probably a made-up aphorism by a blogger of some kind, but I digress. Dyson is going to defy what you think a fan does with the Dyson Hot+Cool. What's this 27% off fan say "Hot" for? Well, in the winter, it can heat. Currently, you can buy this technological marvel for $330, down from $450. Dyson's Air Multiplier technology uses the air surrounding the fan to increase airflow in an uninterrupted stream. In hot weather, this means it cools you fast—and in cold weather, it provides personal heating. The long-range fan also oscillates if you want it to, distributing that beautiful, temperature-controlled air to you and your loved ones. This isn't something you're going to use for a few months of the year—it's a year-round investment. Better buy it while it's on sale.

Get a Lifetime Subscription to Babbel for $250 and See If You Can Learn Every Language Before You Die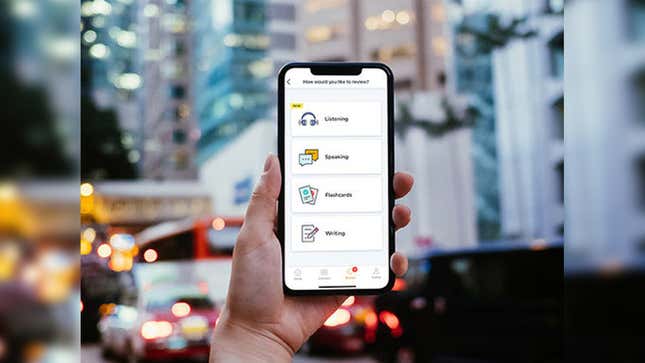 Ever wanted to learn a second language? Ever wanted to learn every language? Babbel is challenging you to do just that. The service is currently offering a lifetime subscription for $250. With courses available in fourteen different languages—Spanish, German, Italian, French, Portuguese, Swedish, Turkish, Dutch, Polish, Indonesian, Norwegian, Danish, Russian, and English—you can spend the rest of your life trying to learn them all before dying of old age. Dedicate your existence to becoming the world's greatest communicator. Let's not forget though just how long a lifetime subscription is. Babbel only launched in 2007. Who's to say how many more languages they'll have added by like 2080? Perhaps the language of our new alien overlords after we're conquered in 2055 or maybe the speech of the Atlantis merfolk we make contact with to ally us in our rebellion against the aliens in 2068. Or, you know, maybe they'll add Mandarin.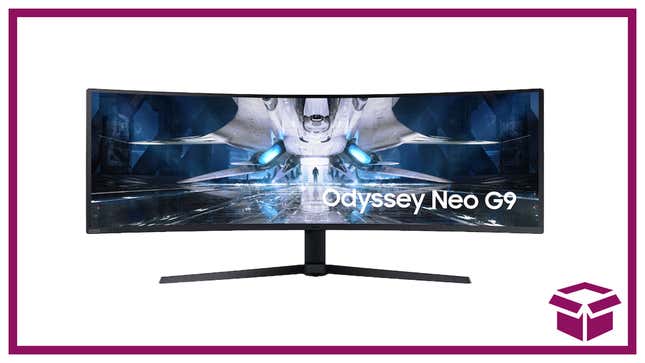 Memorial Day is over, but the sales roll on. Head to Samsung for up to $600 off their critically acclaimed 49-inch Odyssey Neo G9 curved quantum mini-LED gaming monitor. Or increase your savings by another $150 by buying the Odyssey Neo G9 from Amazon, where it's currently just $1,541. Considering this is a $2,300 monitor on non-sale days, this is a prime opportunity to blow away your current flatscreen gaming monitor. The Odyssey Neo G9 has an ultra-fast 240hZ refresh rate and 1ms response rate, and the Quantum HDR 2000 resolution on a huge wraparound screen will fully immerse you in whatever gaming world you're grinding away in. This razor-sharp massive monitor won't be available for long at these prices — run to Samsung or Amazon now and cash in.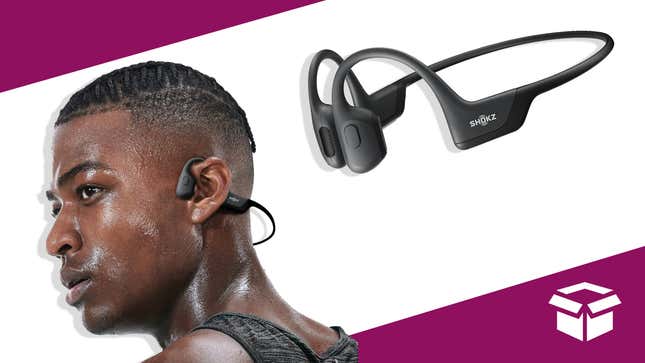 Sometimes, the only thing making it hard to start working out is the lack of distraction while doing it. I know I can't go for a run unless I'm listening to music or a podcast. These sleek headphones sport a winged tip and a wrap-around frame to keep them securely in place—ideal for working out or going on runs. They've got 10 hours of battery life on a single charge. If you ever find them dead before you need to work out, fear not. Just five minutes of charging will get you up to one and a half hours of battery life. These bone-conduction sports headphones normally run $180, but right now they are on sale for 22% off. That brings them down by $40.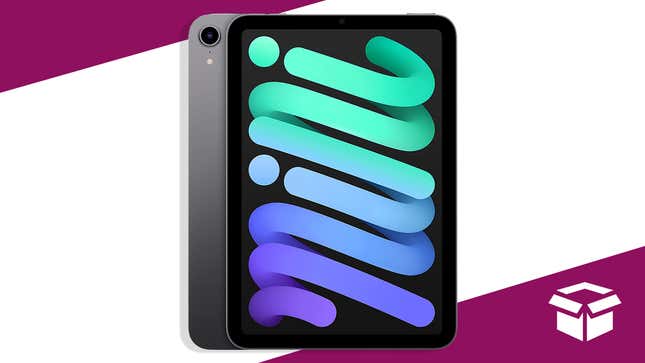 If you're an Apple fan, then you know that the company's popular iPhones, iPads, MacBooks, Apple Watch, and AirPods don't come cheap—and sales can be sporadic. However, right now you can get the latest iPad Mini for a real good price. This tablet has an 8.3" retina display, 64GB of storage, WiFi 6 enabled, and utilizes the new A15 bionic chip. Available in pink, purple, space gray, and starlight, you'll be able to take photos, write down notes, mark up documents, edit videos, and more. The iPad Mini 6th generation typically goes for $500, but right now you can get it for $100 off.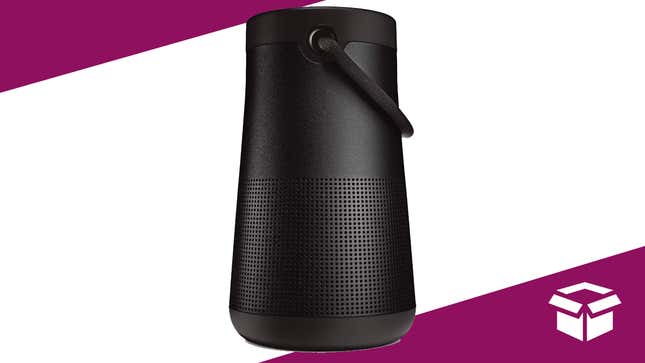 Engineered to provide a 360-degree speaker, the Bose SoundLink Revolve+ is one of the nicest Bluetooth speakers on the market. Bose's water-resistant speaker is a great choice to improve movie night, start the party, or have some tunes by the pool without worrying about damage. Featuring a 17-hour battery life, you can play it for almost an entire day without worrying about wires or charging. If you're looking for more practical uses, this is a great hands-free device for taking calls around the house and contains a built-in speakerphone. At 24% off, we're comfortable calling this a stellar deal.
Hit Those Travel Goals in 2023 With a Lifetime Subscription to Dollar Flight Club for $100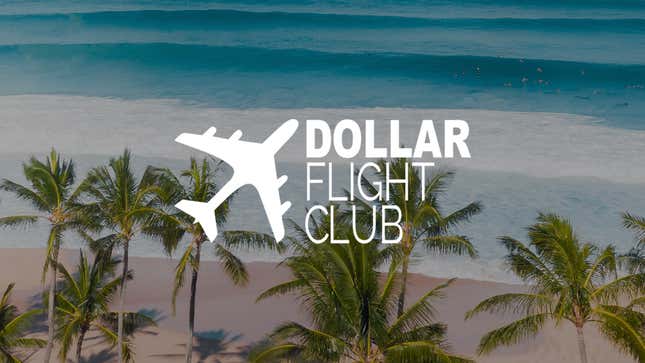 See all those destinations you've had on your traveler's bucket list this upcoming year with the help of Dollar Flight Club. With its premium plus plan, you'll be able to browse flight deals going for up to 90% off in business, premium economy, and economy class. That includes both domestic and international flights. StackSocial claims this package is valued at $1,690. While I've never seen it not grossly on sale for way, way cheaper, the $100 it is now is still a great offer.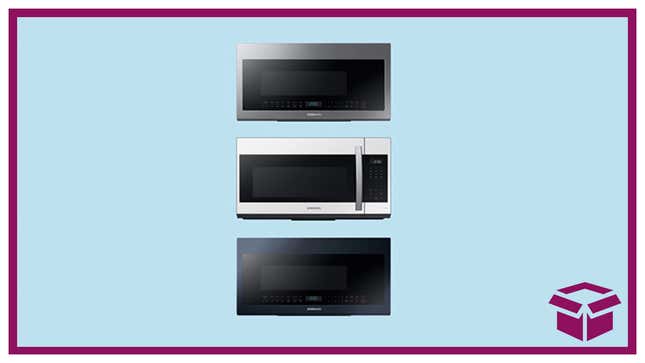 Kitchen upgrades are on the menu during Samsung's Memorial Day sale, starting with over-the-range microwaves for up to $167 off, now through June 7. Sizes range from 1.1 to 2.1 cubic feet, with multiple colors and models all marked down during this event. Several of these great over-the-range microwaves come with a fingerprint-resistant finish, and smart models with Wi-Fi connectivity and voice control are also included during this two-week event. The discounts range from $120 to $167 off regular pricing. Few appliances get more use than your microwave, so celebrate your Memorial Day weekend with Samsung and give yours an upgrade at a big discount.
Crocs Is Offering Up to 50% off Select Styles for Memorial Day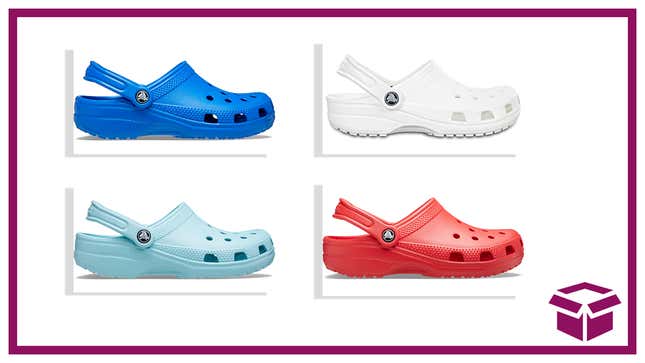 There's never a bad time to invest in a pair (or three) of Crocs. But this Memorial Day, America's favorite irreverent footwear brand is offering a great sale — up to 50 percent off select styles, plus an extra 20 percent off any discounted item. Check out shoes for the whole family and use promo code MEMDAY20 to lock in the extra savings for a limited time only. With more than 27,000 five-star reviews, you can't go wrong with the brand's Classic Clog, now available in nearly 30 colors. But Crocs is a lot more than the shoe that made it famous. Men, women and kids can choose from a variety of styles for all seasons. Fans of brands like Disney and Marvel will find unique designs. And as always, Crocs are water-friendly and easy to clean, making them a great choice for summer. So check out the Memorial Day sale today before the discounts end — up to 50 percent off select styles, plus an additional 20 percent off discounted items with promo code MEMDAY20.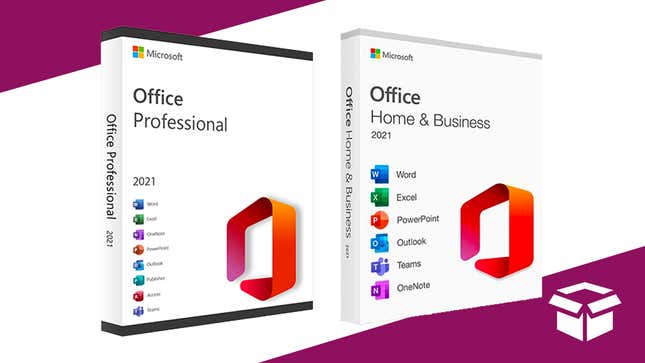 So you're starting your career. Congratulations. I'm sure along the way you'll need Microsoft Office, THE professional suite for THE most professional companies. I think. Anyway. You can grab the full Microsoft Office suite for $30, both for Windows or Mac. This is an exclusive deal, and StackSocial is one of the only places you can grab this lifetime license. Hop on Teams and show your new PowerPoint presentation, then slot it into the proper Excel sheet or Word doc. Whether you're on Mac or Windows, this deal isn't one to miss.
This Telescope for $85 off Will Let You Stare Into the Stars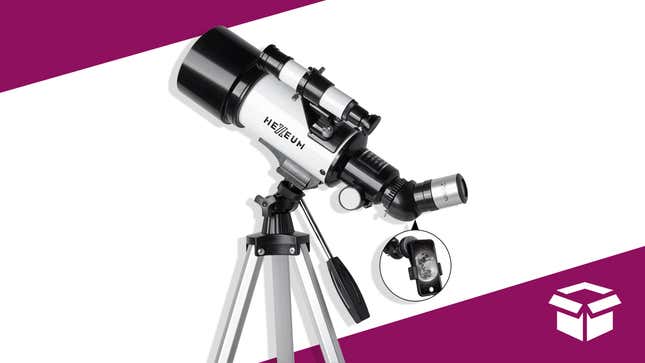 Telescopes have revolutionized our understanding of the cosmos by revealing the mysteries of distant stars, galaxies, and planets. Who wouldn't want one? This telescope is perfect for any kid or adult interested in astronomy. The telescope is super portable—able to fold into the included carrying bag. You can even mount your phone and use the telescope as a lens to take high-quality photos from far away. It even uses a wireless remote. This telescope normally runs for $250, but right now it has been discounted down to just $85. That's a 66% savings.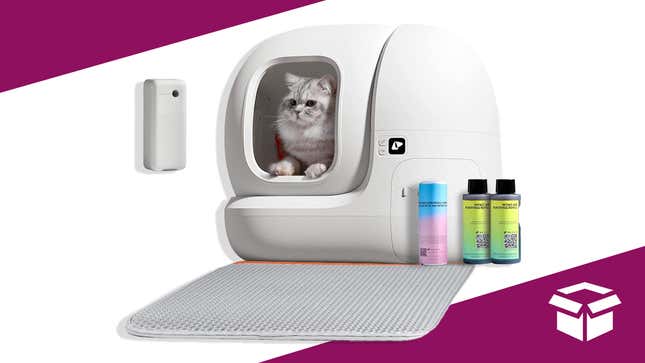 We love our cats, but by gosh do I hate cleaning up after them. I don't know how but my cat drops bigger bombs than I ever have. I'm not sure how they even fit in his tiny, seven-pound body to begin with. Nevertheless, it is still my doody—I mean duty—to clean up after him. That is unless I outsource it to the robots. This automatic self-cleaning litter box has enough capacity to handle 15 days of usage so you don't have to worry about them being left home alone. It even deodorizes using refrigerator-grade odor elimination. This self-cleaning cat litter box normally goes for a whopping $799. However, you can get it right now for $200 off. That's a 25% discount, bringing it down to just $599.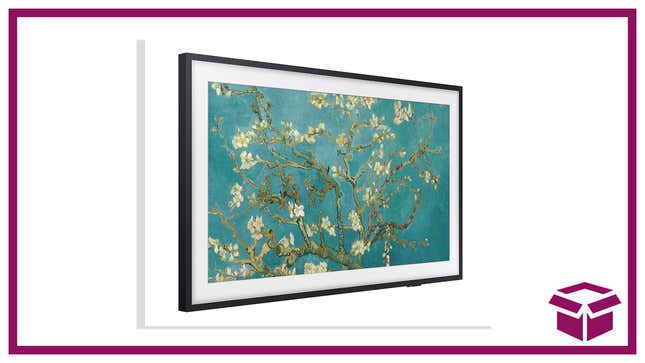 Seriously, do not miss this deal: Samsung's "The Frame" Smart TV is on sale for Memorial Day at up to $800 off. This is one of the most stylish flatscreens on the market, designed to hang flush against the wall and disappear into your decor like a work of art when you aren't using it. With anti-reflection technology, images of works of art displayed on the screen look like the real thing, and you can select from four different frame styles to match your home. The sale — up to $800 off — applies to sizes from 43 all the way up to 85 inches. With Samsung (which is running a bunch of deals this holiday, including $200 off a soundbar to pair with your new TV), you know your investment will be worthwhile. The company promises to make the process of buying and installing your TV easy. And if you check out the sale page, you'll see they're promoting additional special offers, too. Customers across the Internet rave about "The Frame" — get yours today for up to $800 off.
Save Big Now Through Memorial Day With Up To 76% Off Laptops at Lenovo

Promo Code SURPRISEOFFER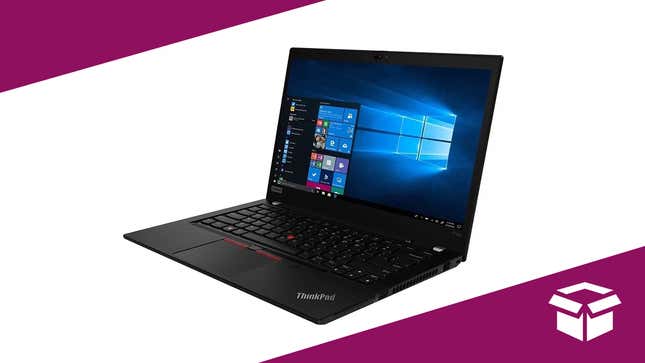 If you're ready for an upgrade ahead of Memorial Day, look no further than the massive doorbuster 76% discount on the ThinkPad line at Lenovo. Make sure to take advantage of Lenovo's holiday deals by stacking them to save even more! Get an additional $25 off $500, $40 off $750, $60 off $1000, and $100 off $1500. Creatives, dreamers, and gamers alike have incredible entry points on Memorial Day at Lenovo with code GAMINGEXTRA until June 4 for an additional deal on the already hot 43% off the highly rated Legion 5 Gen 7, complete with an RTX 3070 Ti, perfect for use with gaming and the latest AI applications. This is the perfect time to jump on up to 20% off gaming laptops to travel for the Summer, starting at just $760 in your cart with code SURPRISEOFFER from now to May 31.
Promo Code MEMDAY23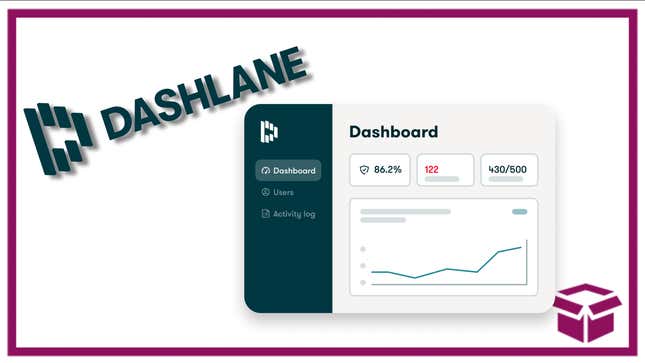 Cybersecurity is serious business. Take it seriously with Dashlane, a powerhouse tool that keeps your passwords safe while offering a variety of features designed to help protect and simplify everything you do online. It doesn't matter if you're looking to feel safer online or if you just need premium security features for your business. Dashlane can make life easier in a snap, all just in time for Memorial Day. Right now, through May 30, you can save 50% on new Dashlane Premium Plans. This limited-time Memorial Day deal, which you can activate with promo code MEMDAY23, nets you Dashlane's formidable toolset that keeps your online data safe for a discounted rate.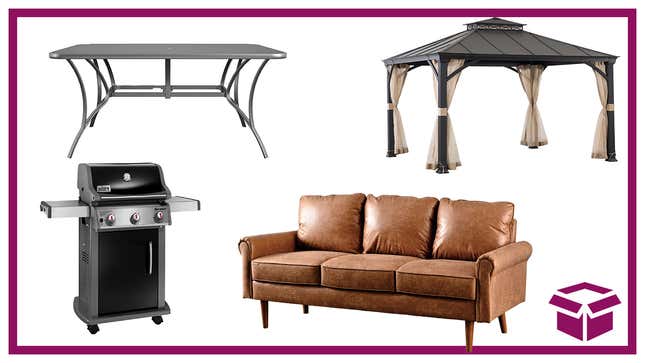 Wayfair has kicked the Memorial Day sale season into high gear with a massive clearance event, with deals of up to 70% off indoor and outdoor home goods running from now all the way through the holiday weekend and to the end of the month. Area rugs for both indoor and out are up to 70% off during this huge event. Outdoor furniture and outdoor lighting and decor are up to 60% off, just in time to get your deck or patio ready for the summer. If you're looking for big savings on big-ticket indoor home goods, you can take up to 37% on GE appliances, and up to 50% on mattresses. It's a week and a half of huge deals at Wayfair during the Memorial Day Clearance event, so get a jump on the rest of the crowd and check it out now.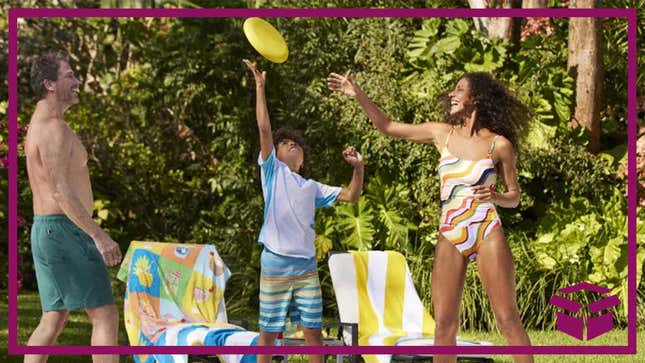 The only thing better than the much-needed 3-Day weekend is all the 3-Day sales that accompany Memorial Day Weekend. And Macy's has one that you definitely will want to check out. With up to 40% off and an extra 20% off select sale and clearance items using code MEMDAY, this will truly be a holiday weekend to remember ("A weekend of fun AND savings?!"). Macy's has you covered with everything from clothing to swim gear, jewelry, shoes, handbags, furniture and more. This is a storewide sale, so there's something for everyone and every occasion (Happy Father's Day indeed!). But just like the holiday weekend it only lasts through May 29th!



Best Mother's Day Gifts
TECH
Storage
Power
Audio
Home Theater
Computers
Software & Services
PC Parts & Accessories
Mobile Devices
Photography
GAMING
Consoles
Peripherals
PC
PlayStation
Xbox
Nintendo
Toys & Board Games
HOME
Home Goods
Smart Home
Kitchen
Tools & Auto
LIFESTYLE

Apparel & Accessories
Health, Beauty, & Grooming
Camping & Outdoors
Sports & Fitness
Pets
Travel
MEDIA
Online Courses
Movies & TV
Books & Comics
Music
Gift Cards